Software Spotlight: Twiggy MacOS
A while back you probably heard about the prototype Macintosh that used a 5.25" "Twiggy" drive, similar to the Lisa 1.
The Twiggy disk images and ROM dumps surfaced on macgui.com recently, so a copy has been added here.
https://winworldpc.com/product/mac-os-0 ... re-release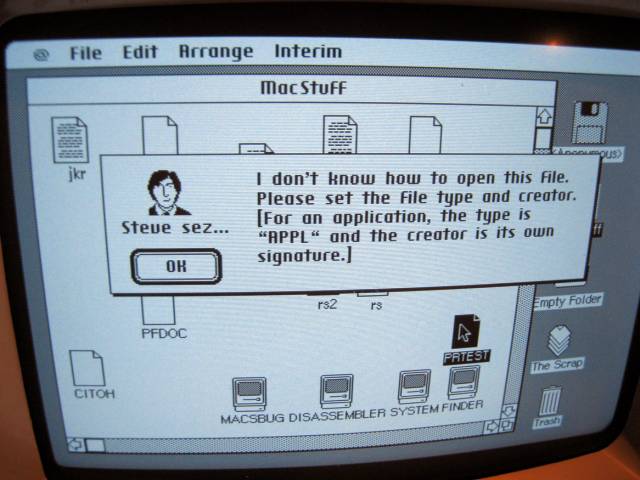 The Macintosh was originally intended to use a custom designed 5.25" floppy drive that was also used on the Lisa. Apple abandoned these drives due to reliability issues. The Macintosh was switched to the 3.5" Sony drive at almost the very last minute, and the Lisa 1s were all upgraded to Lisa 2s.
The disks images are in DiskCopy 4.2 format. They were read with, and would need to be written using, an Apple Lisa 1. Which is only slightly less rare than a Twiggy Mac.
For some reason, the boot sector and file table start about halfway in to the disk. If you remove this excess header (or move it to the end where it belongs) you can actually mount the disk images in an emulator under MacOS.
The applications on the disk will not run under any release version of MacOS. There are resource format differences and probably other differences.
This archive also includes the contents of 4 roms. Reportedly there were actually two twiggy Macs and they had to swap the ROMs (a bank of 4 on each machine) to get the one to work. It is not clear which machine this set of ROMs is from.
The archive includes a modified version of VMac that supposedly partially boot the disks, but it is not clear how far it gets. And since the binary is only for Intel MacOS X, I don't happen to have any way to test that.
Here are some of the icons in this version:
The disks include a bootable MacWrite disk, a Mac Paint disk. The "New Finder and System Disk" is in Pascal format rather than Mac OS format, and is not bootable or directly readable.
And it includes some extracted files and converted pictures from the disks.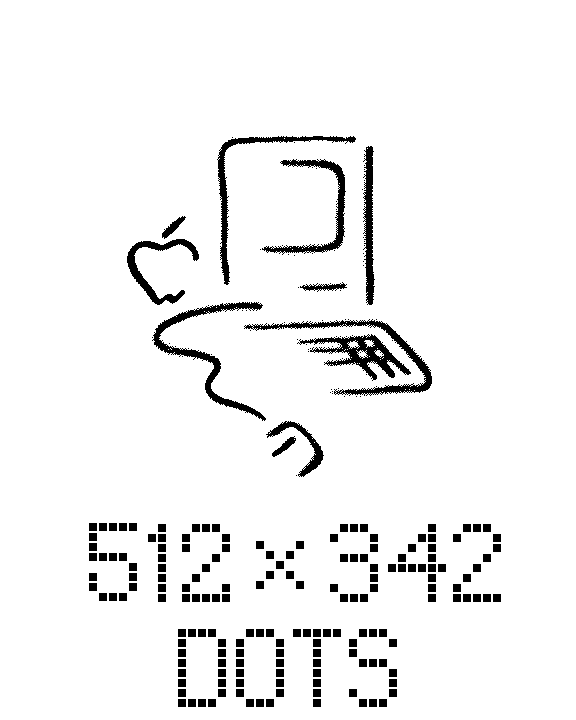 A few interesting things:
The Macintosh system icon has a twiggy sized disk, and this same icon is found on the Mac Guided
Tour.
The "pad" icons suggest they may have planed to use template icons like the Lisa.
These versions do not have the question/information/warning popup dialog icons - it has Steve instead!
A Coke can icon?! I thought they were a Pepsi place. :P
Have a very merry [Corporate sponsored end-of-the-year holiday]!
Leave a Comment