Modern Firefox Annoyances (A rant) (How to make Firefox behave)
As many of you know, I've used Firefox as my main web browser for many years. I've always loved the browser, but lately it's been getting worse. First off, the new "Firefox Home". I open a new tab and I'm bombarded by this mess: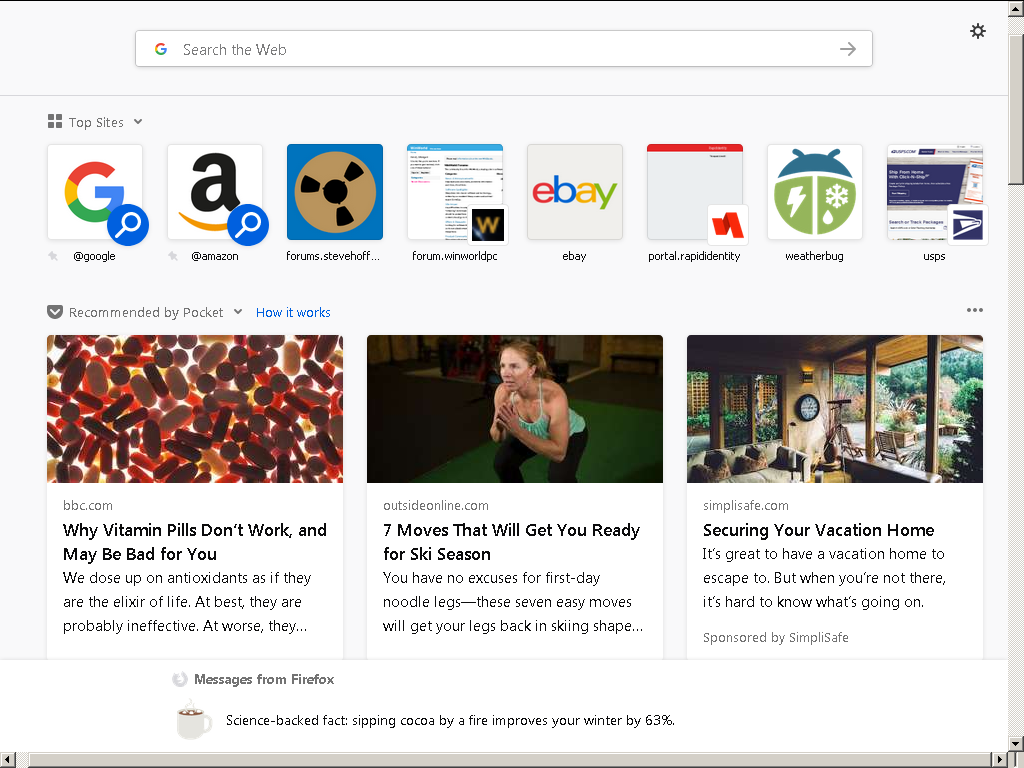 "Top Sites" followed by sponsored clickbait articles? What kind of crap is that? I would expect something like this out of Google, but not Mozilla. At least I now know that sipping cocoa by the fire will improve my winter... Turning that off requires some digging in the settings:
Next up, we have more advertisements, this time in the form of recommended extensions: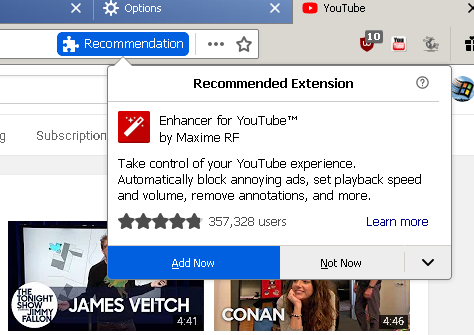 If you visit a site, Firefox tries to be "helpful" and shows a bright blue button with a pop-up of an extension it thinks you should have. Turning these off requires a couple more settings: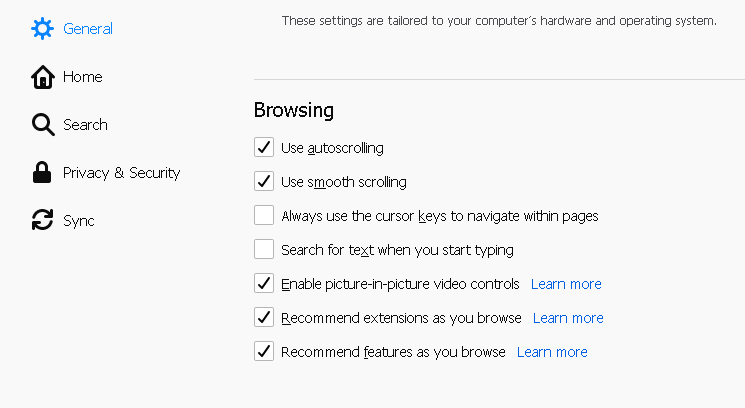 There are two check boxes. One is for extensions, one is for "features". I've yet to see any feature pop-ups, but I'm sure that will change. Speaking of "features", what is this:

The browser is bringing me gifts? Surely it must be a Christmas time Easter egg, right? Nope. It's advertising what's new in the browser. There is no way to turn this off! You have to click on it and open it and then it will disappear for a while until it comes back again. I tried turning it off in about:config, but it came back anyway.
Finally, we have data collection:

I think Firefox alerts you that it is collecting data when you first install it. I know it used to, I can't remember for sure if it still does. Either way, above are the check boxes you can turn off. "Studies" allows a number of things to be installed or changed in the background, including patches and features. I turn them all off.
All of this seems like a lot of work for what once was a simple install. Unfortunately, this seems to be the new norm, as many browsers, and even operating systems (cough Windows 10 cough) implement more of this nonsense, which previously would have been unacceptable. I could also add about there being no way to permanently enable Flash Player, when the 2 plugins that come bundled with Firefox are always enabled, but I think this is enough for right now.