Archiving floppy disk question - Kryoflux bad sectors
I'm not sure if this is the right place for this post, there doesn't seem to be a place to ask for help archiving stuff. I see some good comments on the "offers" section, but usually because something that's been offered had some issues.
I'm trying to archive a 720K DOS format floppy disk, and the kryoflux shows a bad sector at track 0 and a few others sprinkled around. It also creates absurd sector images that are about 5MB.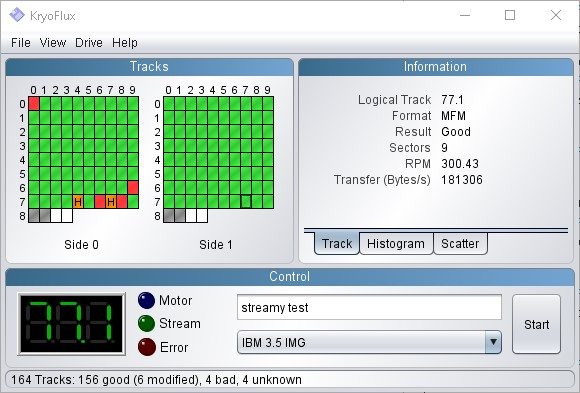 What's strange is that after I tried kryoflux a few times, with a few different drives, all with identical or at least VERY similar results, I tried IMD and Disk Copy Fast and those both read the floppy with no errors at all. I also tried winimage and it also gave no errors.
HxC loads the raw files and shows some red: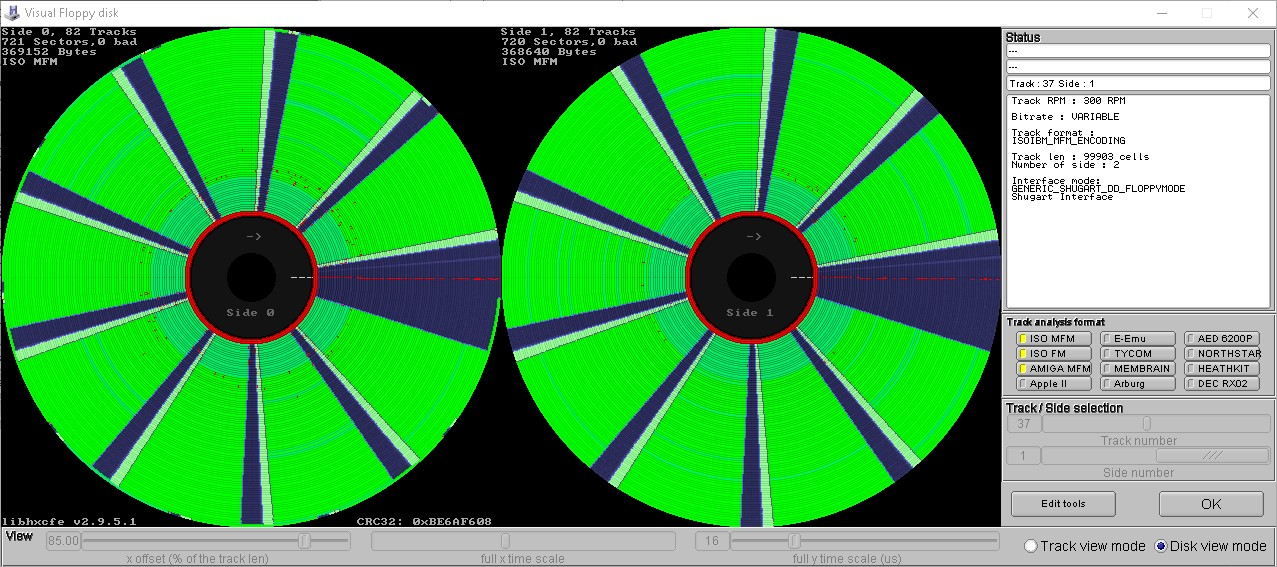 But it can convert to a sector image, and it seems to open just fine.
I've seen some people talk about using PCE to check for disk issues, and I can use PFI to read the flux files and convert to PRI (I think that's right?), but I'm not sure how to see if there are issues. If no errors pop up, does that mean it was happy with the raw files? Or do I have to ask it to analyze the image somehow?