[Offer] Central Point PC-Tools 3.24 (SCP. IMA)
This is version 3.24 of PC-Tools from Central point.
Floppy disk image in SCP and IMA format (5.25, 360K)
I'm afraid it has been modified, as there are additional directories (see below). Strangely they are dated on the same date as the other files. Anyone has a clue what they are for ?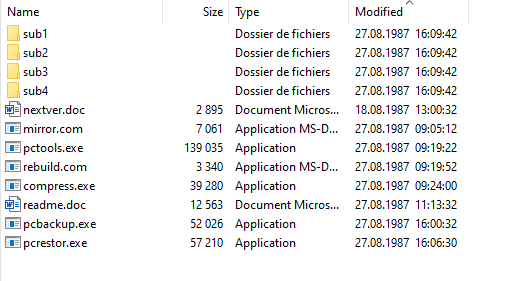 https://mega.nz/file/aa5GVYLb#KMjn1mrdzTKgkgxsqEOqc6KMhoswlbWQ6DOYvPdgyq0