[Request] Lotus 1-2-3 1A for HP 150 System Disk Kryoflux Dump
So, I got some random disks including a partial set of Lotus 1-2-3 1A for the HP "Touchscreen PC", which seems to mean HP 150. Unfortunately, there was no system disk in the set. I have the "Printgraph", "Utility", "Tutorial 1", and "Tutorial 2" disks.
There is a teledisk dump on the HP museum site, but since it should be copy protected, and since I don't actually have a HP 150 (wish I did), I can't test that.
These are in a very odd format. They are 3.5" disks formatted single sided, double density, 70 tracks, with 256 byte sectors and an extra 128 byte sector on the end of each track.
I would love to add these, but without the system disk, it is useless. A kryoflux or SCP dump is needed to make sure the image is really complete.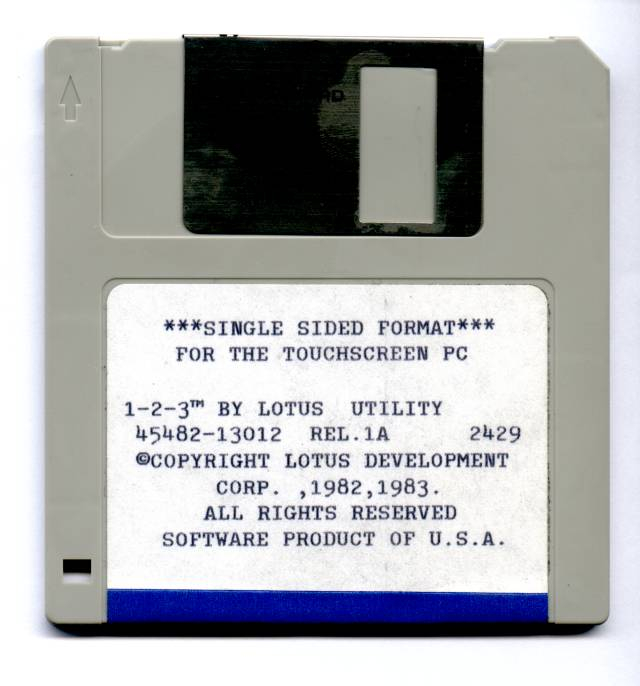 Oddly, the Teledisk dumps on the HP Museum site only have one tutorial disk. They don't include readable label scans, just an unreadable box photo, so I can't tell what is supposed to be what.