[OFFER] Doom II (Spanish CD version)
Hi, I am creating this discussion to offer Winworld the possibility of having a special version of Doom II. This belonged to my dad during its formative years. I don't know if the CD is original or not, but I will offer it anyways. This can be run from the CD and when it installs it leaves a Readme file in Spanish. It also contains a shareware release of Doom. The version of Doom II that is there is the registered version. Here is a picture of the CD.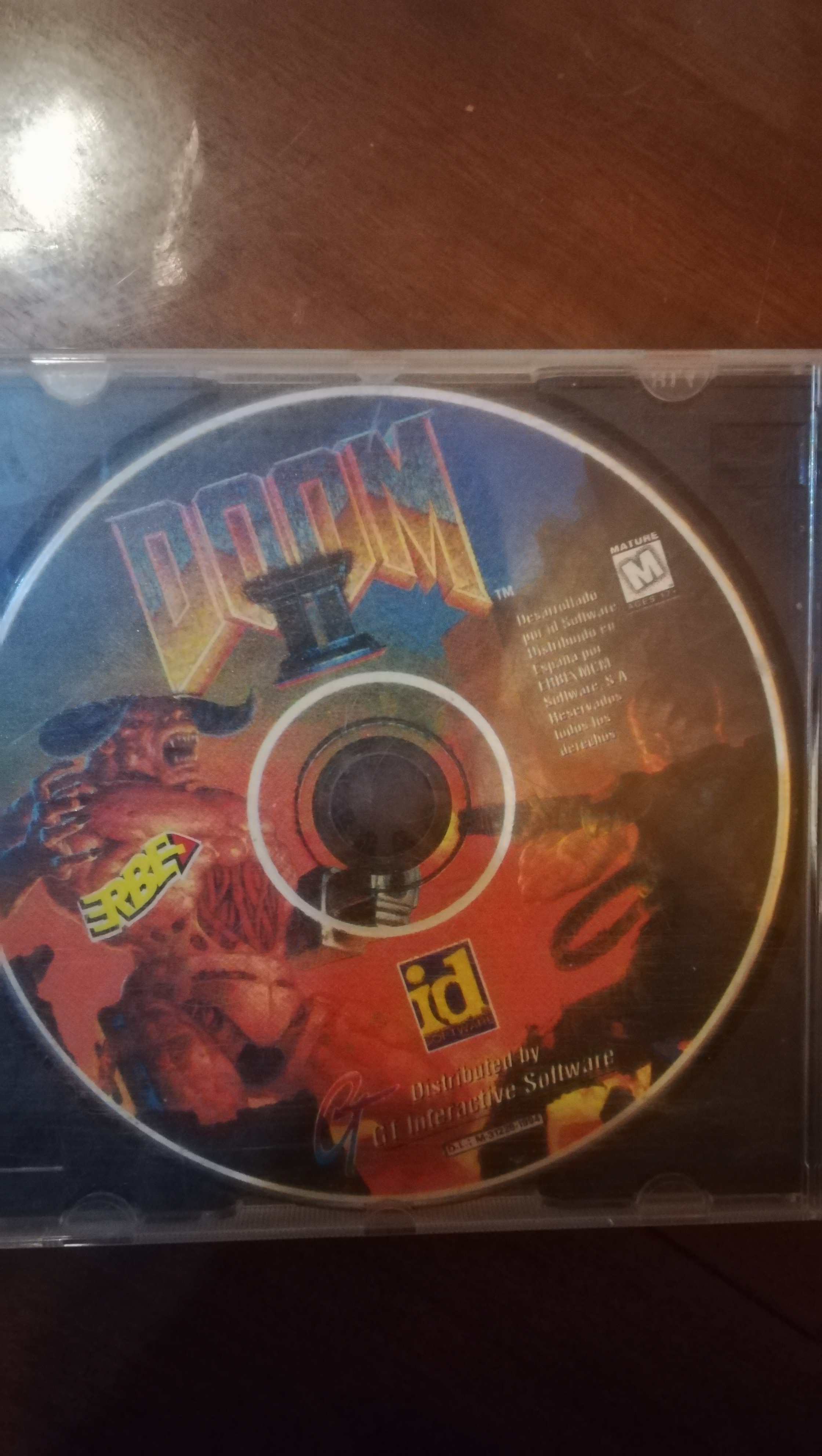 The text in Spanish says: "Developed by id Software. Distributed in Spain by ERBE/MCM Software, S.A. All rights reserved."