This is Strange... the old winworld?
After simply looking up Betaarchive in google and while on the second page of the google search I stumbled upon this...



I opened it and found the old Winworld "BetaAchive Access" page and started to click around to see what else was here...
I was surprised that most of the web pages were still here... except winboards, the almost all of the formatting and layout was gone but it was still navigatable.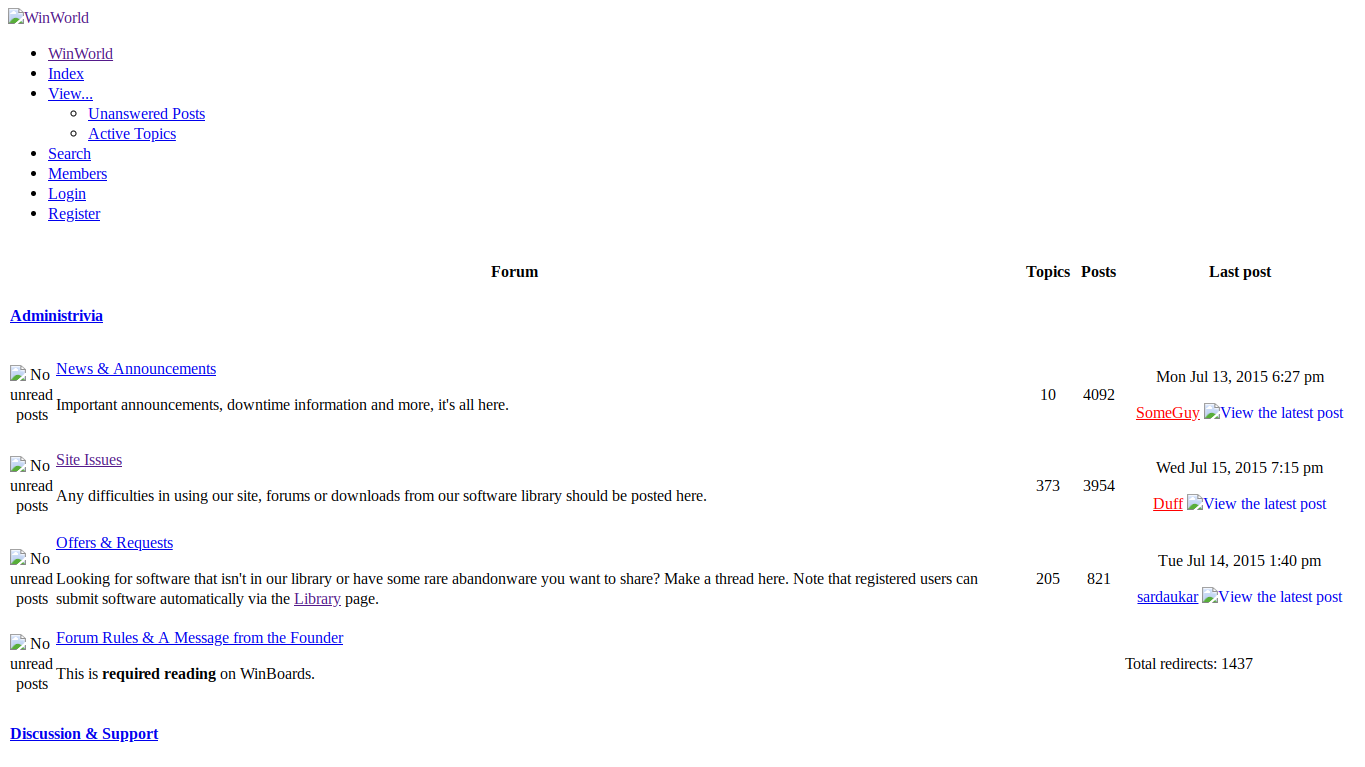 Remember this? My account didn't exist until the current winworld but I did use the site way before the update.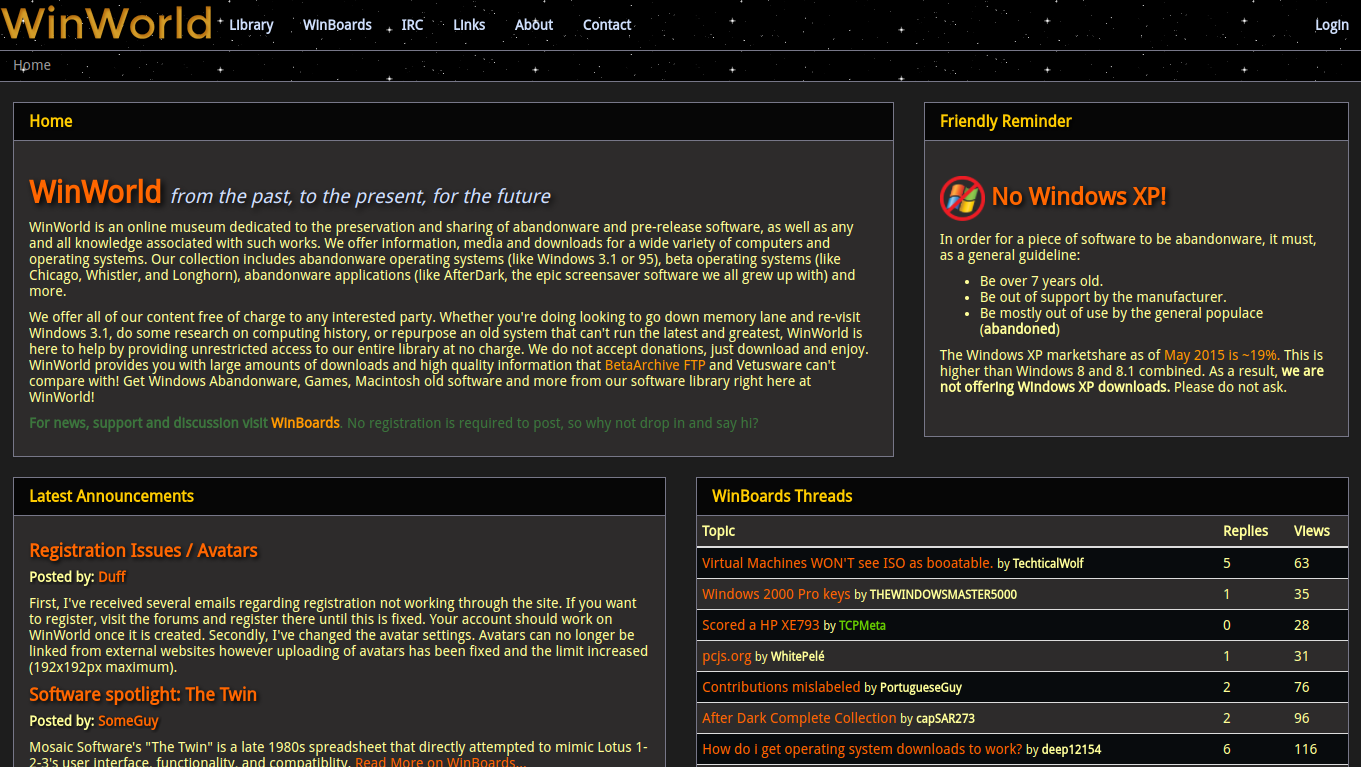 It gave me a slight sense of nostalgia seeing this... but it made me wonder why is it still open and almost fully funtional? Is it owned by any of the staff?
link to it 83.133.184.251/winworldpc.com/index.html