[REQUEST] Fruits Fields for Windows 3.x
So last night I found an abandonware game that seems pretty cool. It's called "Fruits Fields". It's a single player Soko-Ban type puzzle game, originated in Hong Kong, that involves mazes and of course fruit, and it takes place on a farm. It's actually a 2D game. Fruits Fields is designed for Windows 3.x and Windows NT 3.x, and I believe it can be installed from floppy. Fruits Fields was shareware during the time of its release, but there was a full version as well, and it came in two versions, 1.01 and 2.01.
Here's the gameplay:
The shareware game has fifty levels, the full game has one hundred levels. In each level the object is to guide Nic around the game area and collect fruit. In the way are crates which will only move in the direction of the arrow they carry. Some crates can be destroyed by pushing them into a wall or, in certain circumstances, another crate. Points are scored for each piece of fruit collected and for each crate destroyed but one point is deducted for each square moved. The level is complete when the last piece of fruit has been collected, not when all crates have been destroyed. For each level completed the player exposes a segment of a pretty picture.
Here are some screenshots of Fruits Fields: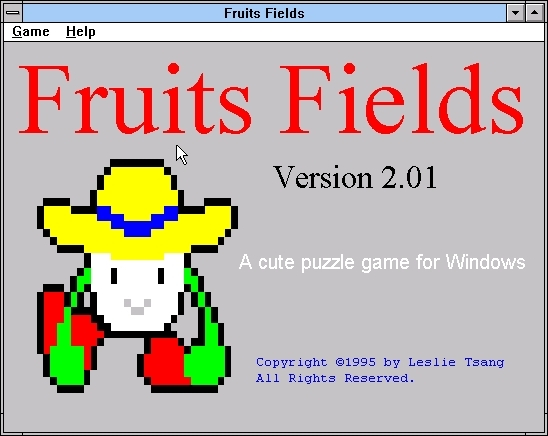 The beginning of the game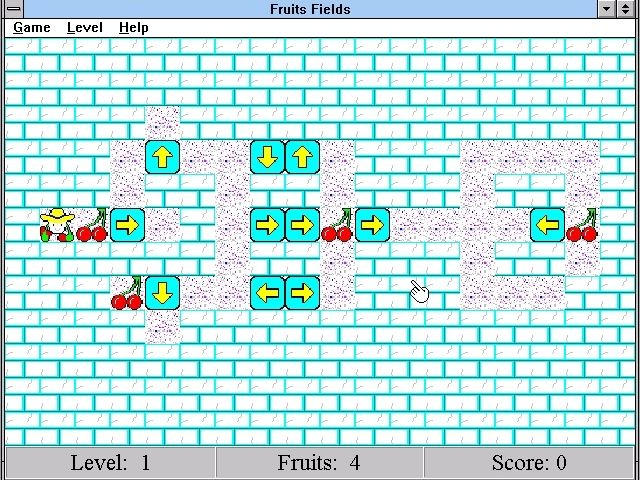 During the game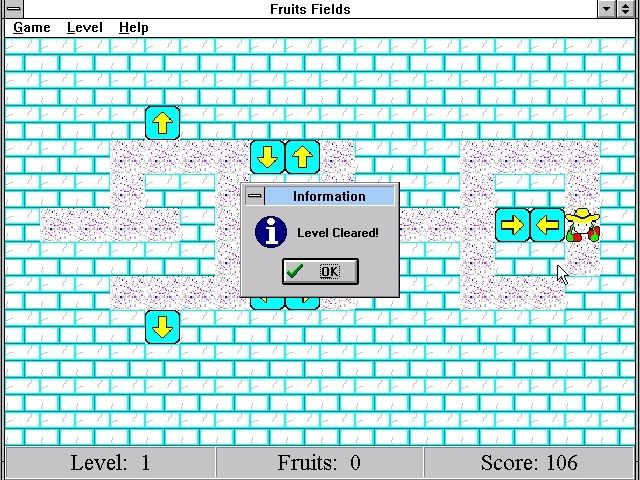 Level completed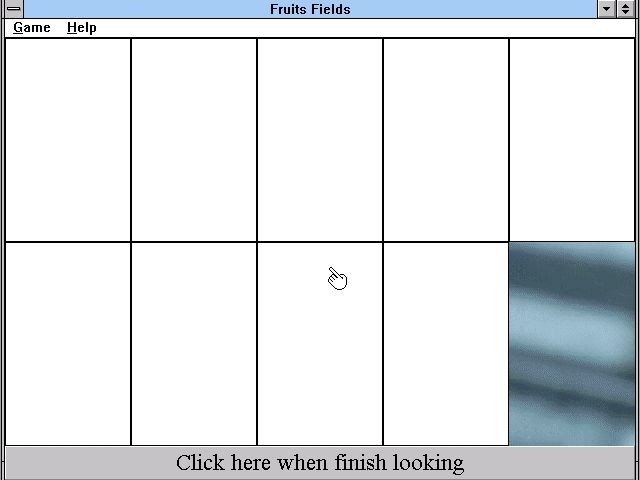 As each level is completed a portion of a pretty picture is revealed. There is only one picture in the shareware release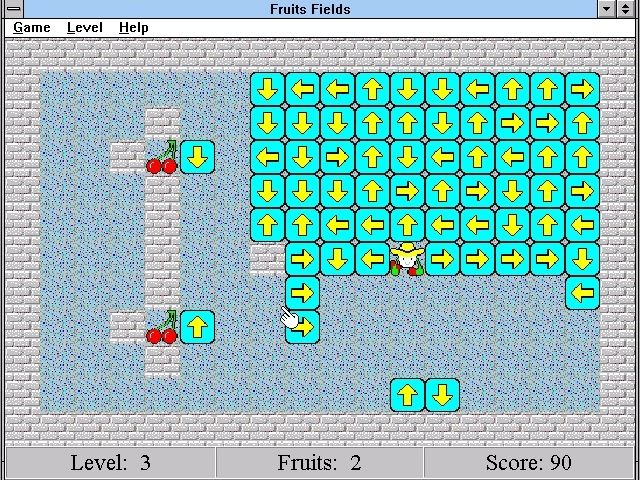 Level 3, which is a lot harder than levels 1 and 2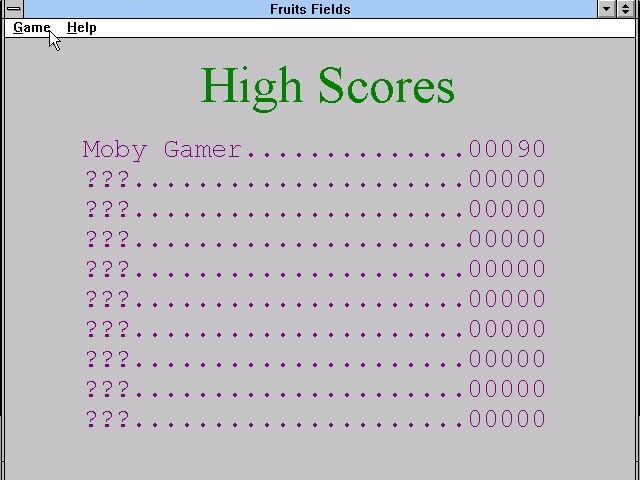 High score table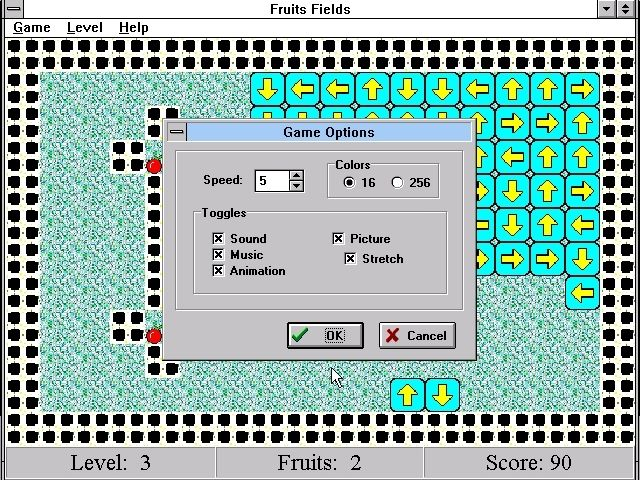 Game configuration settings
So yeah, I found this game online and thought that it might fit in the WinWorld abandonware library. Maybe in the games section.