[FIXED] I cannot download anything from website...
Hello! I'm using this beautiful website to download old operating systems and beta operating systems! But today i noticed that i couldn't download anything from your website. When i try to download anything, this is what i get: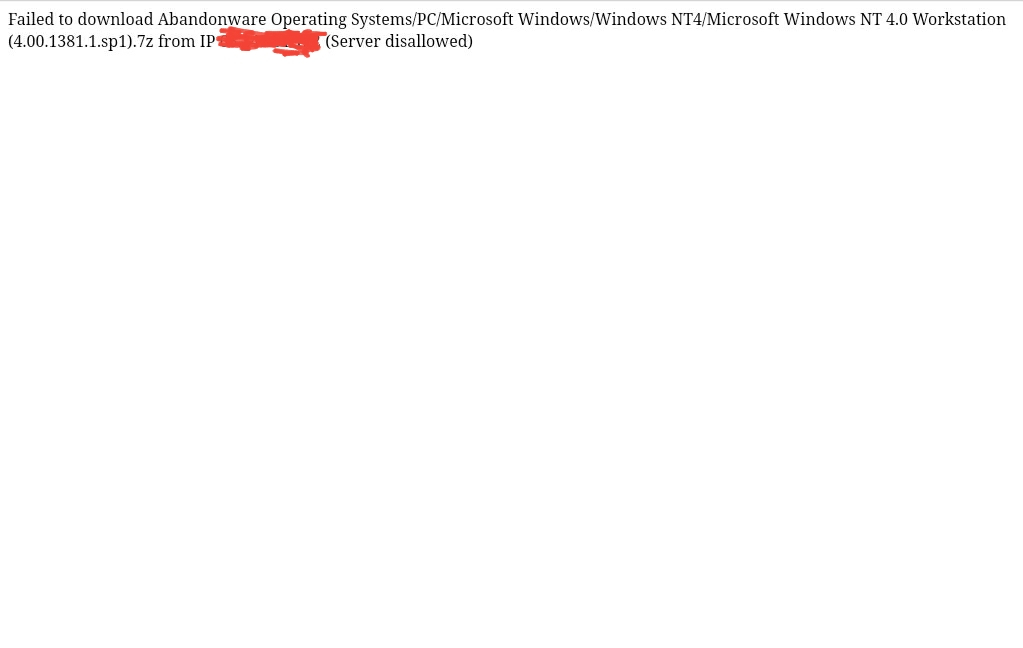 I did checked downloads to see if my IP was same in downloads, but when i checked downloads showed me a different IP that was not my IP.
So, the problem is probably downloads are taking my IP wrong and they cannot download because of that. Please fix the download links if you can do. But if you can't fix them, please tell me what to do to fix... By the way i tried all downloads and i tried other operating systems but they didn't worked and they gave the same error...