Software Spotlight: Microsoft Programmer's Library
Microsoft Programmer's Library is a collection of early Microsoft programming manuals on a CD-ROM sold by Microsoft.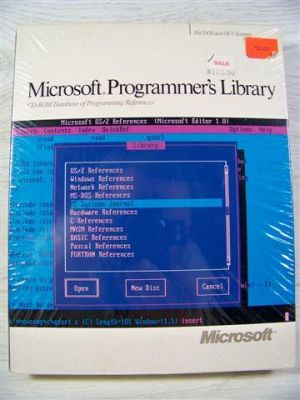 This includes Microsoft OS/2 References, Microsoft Windows 2.x/3.0 References, MS-DOS References, Microsoft Network References, Microsoft Systems Journal, Hardware References, Microsoft C Language References, Microsoft Macro Assembler References, Microsoft BASIC Language References, Microsoft Pascal Language References, and Microsoft FORTRAN Language References. In addition, it also includes programs, data, and sample code files.
https://winworldpc.com/product/microsoft-programmers-library/11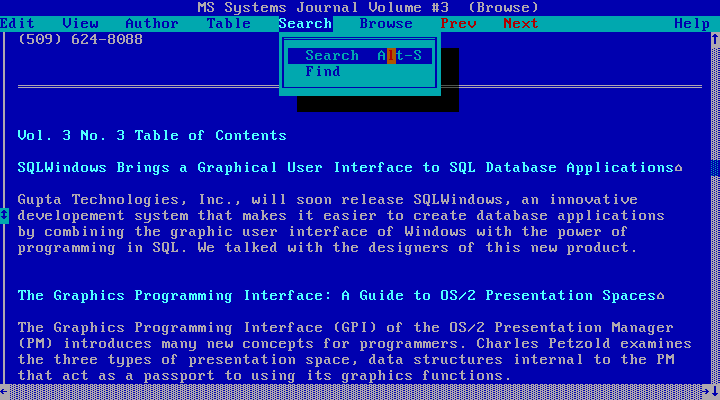 The disk contents are reduced to plain text with some IBM character based diagrams, however they are easily searchable. This uses the same DOS based library program as Microsoft Bookshelf
1991 for DOS.
These CDs were produced from 1988 to at least 1991. Back before PDFs, hypertext, or web search engines, this would have been some really slick stuff.
These are very early CD-ROMs, and are not quite in a standard ISO format. As a result, they will not open in many ISO utilities. They can be burned to a CD or mounted in an emulator. DOS or Windows 9x should recognize it.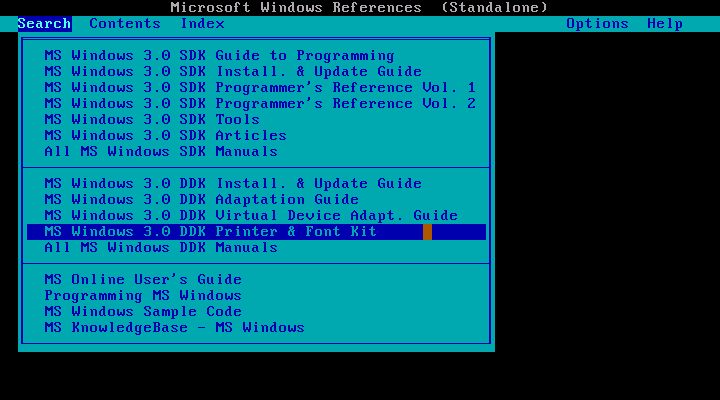 Version 1.0 (wanted!) contains Microsoft Windows 2.0 programming documentation.
Version 1.1 contains Microsoft Windows 2.1 programming documentation.
Version 1.3 contains Microsoft Windows 3.0 programming documentation.
This includes Windows application style guides, programmer's reference, programming tools, adaptation guide, and extensions. It is not clear if 100% of the original manual content and support disks are on this CD. Even though we have this, manual scan PDFs with their associated software should still be archived.
We don't have 1.0 yet, but there is one on eBay, and the back of the box lists the contents:
https://www.ebay.com/itm/401572162735?nordt=true
Leave a Comment