Software Spotlight: After Dark Screen Saver
After Dark, from Berkeley Systems, Inc, is a set of highly entertaining screen savers that became very popular in the early 1990s.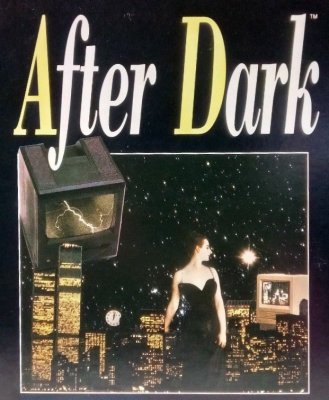 https://winworldpc.com/product/after-dark
After Dark was by no means the first screen saver. Some early televisions and dumb terminals had built in timed screen blankers. Programmers commonly wrote "dazzler" programs for early graphics cards. Once resident programs and multi-tasking became practical, programmers were able to combine the two in to fanciful screen savers.
Unlike today, computers and monitors usually could not power themselves down or reduce power when idle. The phosphor used in early CRTs, especially in monochrome monitors, was highly susceptible to burn-in. Later color VGA CRT monitors and plasma displays were much more resistant, but not immune.
Around 1990, DOS, Windows 3.0, and MacOS did not have any built in screen saver support. One could find a number of shareware screen savers and "dazzlers", but each individual program usually worked quite differently and were rarely guaranteed not to cause incompatibilities.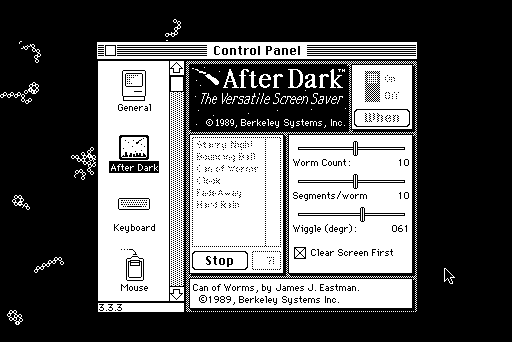 After Dark 1.0 was first released on the Macintosh in 1989. A Windows 3.0 port followed, as sudden OS market shifts saw the usage of Windows and Microsoft Office grow.
The 1.0 Macintosh version did not yet have the flying Toasters module. This was added in 2.0 for Mac, and 1.0 for Windows.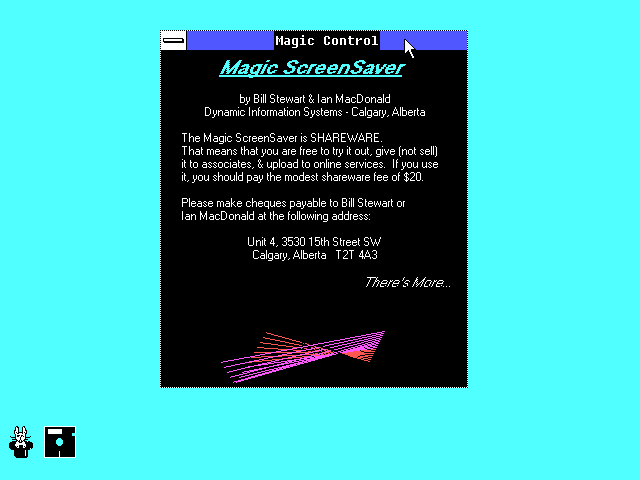 The Windows port sort of started out as a Windows 2.x shareware program titled "Magic Screen Saver". It resembles the later Windows 3.1 "Mystify Your Mind" screen saver, but with many more options.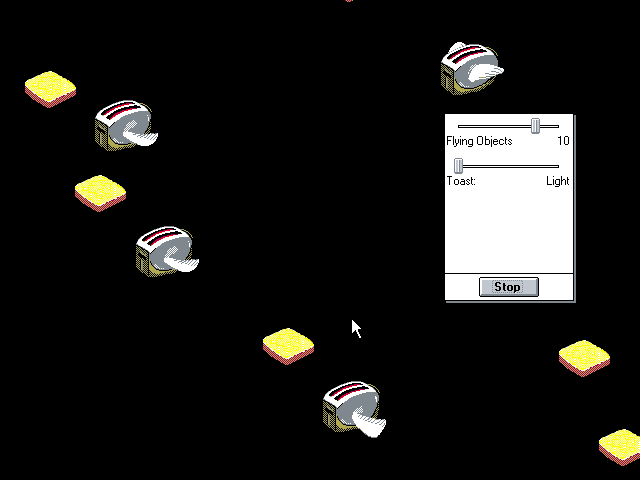 After Dark quickly became a hit. It featured not just one screen saver, but a set of very creative screen saver modules, each with a variety of user configurable options. Underneath the hood, the modules all ran under the same core screen saver system, allowing easy creation of more modules.
For a time, After Dark was probably THE most popular screen saver package.
Interestingly, After Dark 1.0 for Windows will run in Windows 3.0's Real Mode. This is the only "3.0" native application I have seen that will do this. Although Microsoft offered development for 3.0's 8088/8086 Real Mode, like Windows 1 and 2, everyone else chose to require at least 286 Protected Mode.
It seems that After Dark was initially more popular on the Macintosh. That makes sense, as, despite its market growth, Windows 3.0 was still not extremely common on PCs. (At one point there were supposedly more computers with DOOM than Microsoft Windows)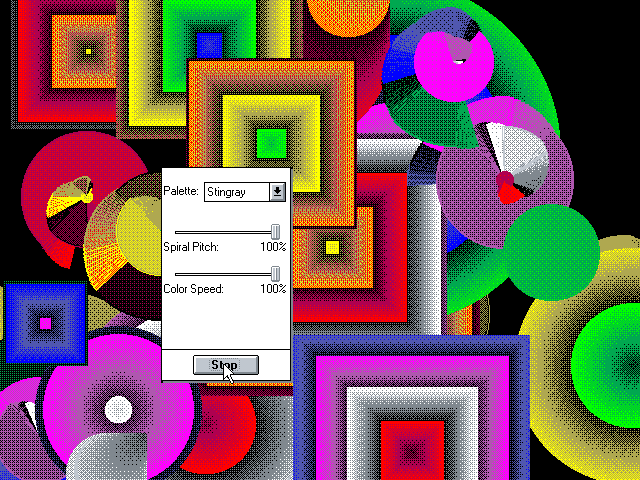 After Dark 2.0 for Windows adds even more screen saver modules, and digital sounds.
Berkeley Systems also began producing specially themed variations with licensed content, such as from Disney.
For some reason Wikipedia says 2.0 for Windows is "The first official release for Windows.", but that does not make sense and their citations do not support that statement.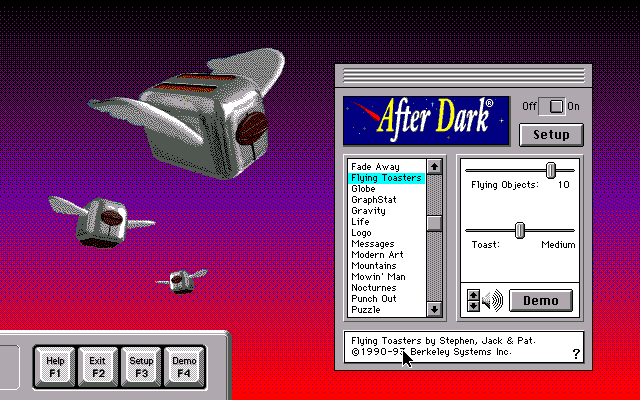 In 1993, Berkeley Systems finally released a version of After Dark specifically for DOS. DOS screen savers are much trickier, as many DOS applications do things under the hood that can prevent resident tasks from switching control. As far as I can tell only the one version (1.0) and a small update (1.0a) were ever released for DOS.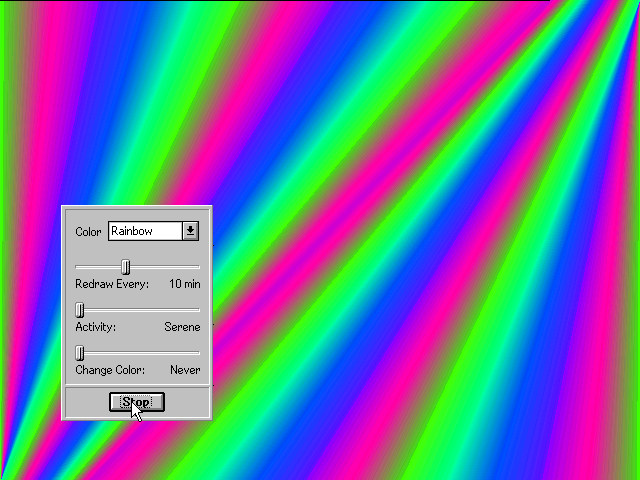 After Dark 3.x includes yet even more screen savers, and takes advantage of 256-color palletized video. Notably, it continued to support Windows 3.0 and use its own screen saver module format, even though Windows 3.0 MME and 3.1 included its own screen saver system.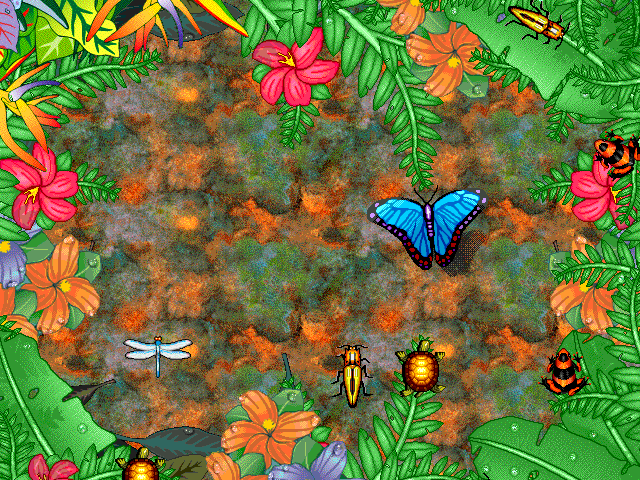 4.0 introduces 32-bit support for Windows 9x. It includes new screen savers that use photographic and pre-rendered artwork animation. However After Dark still continued to use its own screen saver module format and screen saver control. This created some compatibility issues.
Similarly, After Dark has problems running under later MacOS. After Dark "9" is a custom compilation of After Dark 4.0 for Mac that enables it to run properly under MacOS 9.x.
In my opinion, these factors helped lead to After Dark's decline. After Dark was no longer a small lightweight utility with generic animations. For that purpose, the built in Windows 3.1/95 screen savers were more suitable. Many of the new pre-rendered animations, some of which sort of told "stories", would only appeal to narrow groups of people.
Not sure what exactly the last version was, but there were various compilations and a "tenth anniversary" release. There was reportedly a port to MacOS X before it was dropped.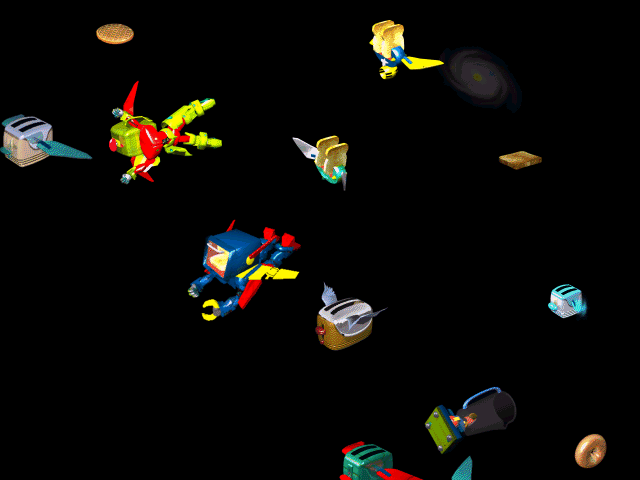 After Dark had many competitors.
On the Macintosh and DOS, After Dark Competed with Fifth Generation System's Pyro.
Norton Desktop 1.0 for Windows also added screen savers to Windows 3.0. Windows 3.0 Multimedia Edition, 3.1, 9x, and NT included built-in screen savers. Classic MacOS (1-9) never got built in screen savers, but MacOS X did. PC Tools for Windows 3.1 and many other products offered additional screen savers using Microsoft's screen saver systems.
Before long, everyone and their cat was creating screen savers for Microsoft Windows. Although increasingly, many used static graphics or repetitive patterns that were not technically that great at "saving" a screen from burn-in.
My personal favorite "screen saver" (not a TSR, however) was a shareware DOS program called "Dazzle", or later "Razzle Dazzle" by J.R.Shiflett. It used VGA Mode X, pallet rotation, and VGA hardware panning to create smooth animations even on slow 8088/286 PCs. Running that on an emulator does not do it justice.
Wanted: we need proper re-dumps of the earlier Macintosh versions. As with most Macintosh programs, archives just have incomplete crufty file sets.
Leave a Comment