[OFFER] MetaCreations Bryce 4.0 + 4.1 update [Windows] (1999-2000)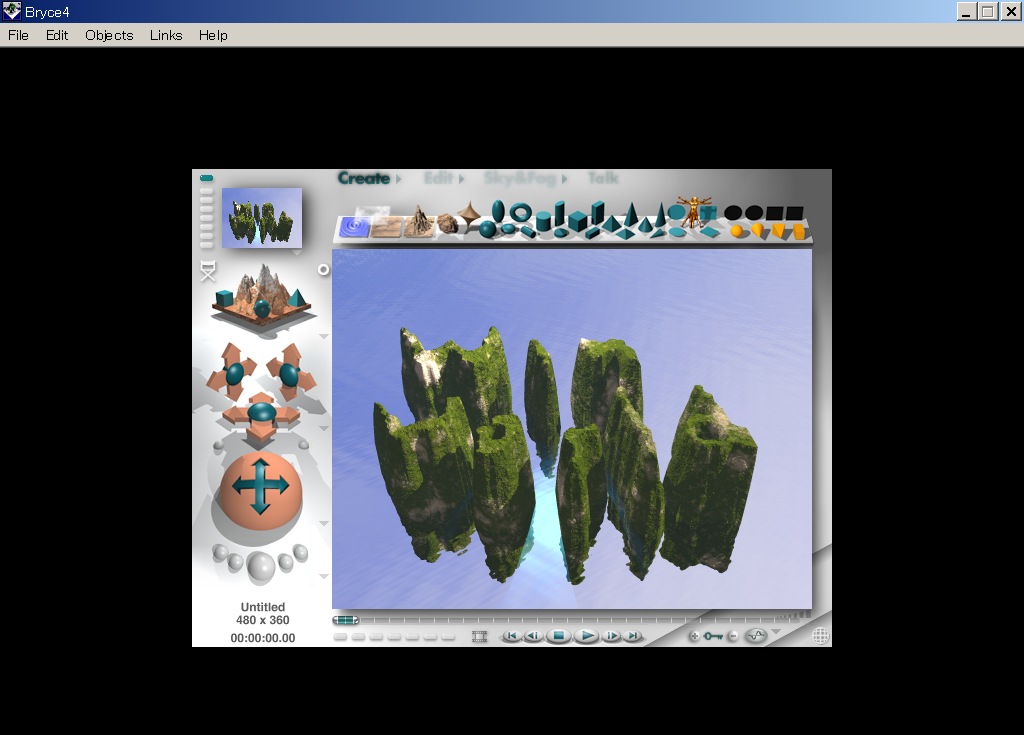 Bryce (Wikipedia) is a 3D modeling application famous for its fractal landscapes. You've probably seen a few. Bryce 4.x officially supported Windows 95/NT 4, but it works on later Windows versions like Windows 2000.
Sadly, I don't have the full CD-ROM image for Bryce 4.0. You will need a no-CD-type crack to use this release. The crack and the serial number are included. For version 4.1 you have a patched executable.
(Edited to correct the release years.)