Problems Running Install.exe - Lotus 1-2-3 Release 4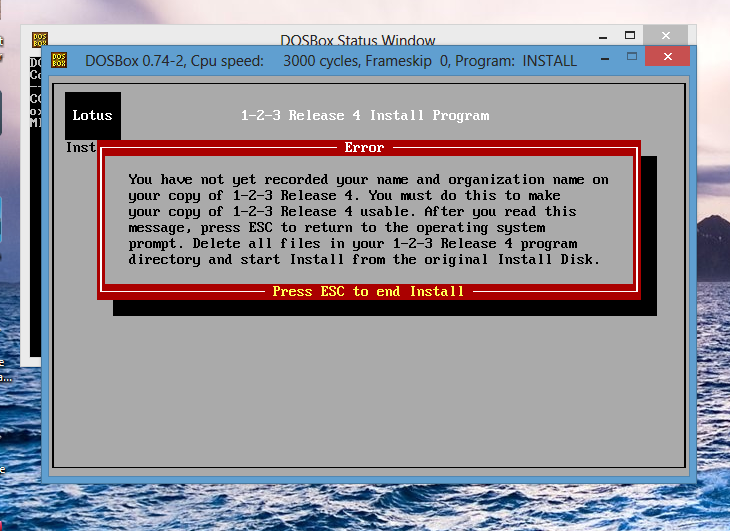 In order to look at some old .123 spreadsheets, I downloaded a copy of Lotus 1-2-3 from WinWorld earlier today. After doing all the normal extraction business, I viewed the disk images provided in the download. At first, I attempted to extract the files directly to my computer.
I did, and all was well. Knowing that the program was meant for DOS, I opened up DOSBox and got to the Lotus directory. I ran Install.exe, and it gave me an error message saying:
"You have not yet recorded your name and organization name of 1-2-3 Release 4. You must do this to make your copy of 1-2-3 Release 4 usable. After you read this message, press ESC to return to the operating system prompt. Delete all files from your 1-2-3 Release 4 program directory and start Install from the original Install disk."
I tried writing the images onto six separate floppies, and the program still displays this message. I'm not sure why I tried this, but I'm new to the abandonware world, so I really have no idea what I'm doing.
Anyone out there who can help me with this?