How do I run Windows ME from VirtualBox?
I'm using Oracle Virtual Box to run the virtual PC. I've installed Windows ME just now on the virtual harddrive, using the default settings during the installation. However whenever I try to now boot the virtual PC, it crashes with this error box being emitted by the Virtual Box software itself.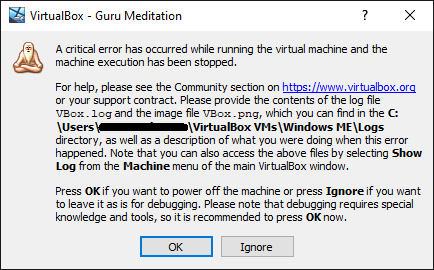 Can you let me know what might be so wrong with this installation that it causes an error in Virtual Box software itself (not just internally in the emulated OS).?