Installing Microsoft Windows NT 3.1 (10-16-1991) October 1991 build
Hi - I've installed this build in VMWare but it doesn't seem to include the Windows GUI, or at least I can't start it. I followed these steps:
Boot from windows 95 boot disk to run FDISK and create primary dos partition. Run FORMAT and format drive C:
Boot from windows 98 boot disk (to enable CD-ROM support) and insert ISO in drive D
Run d:\setup\install.bat - WinNT says it installed successfully (there doesn't seem to be a GUI install option)
Reboot and it shows the 'starting windows 95' splash then dumps me back to MS DOS. There seems to be no way to to start the Windows NT GUI (see steps below)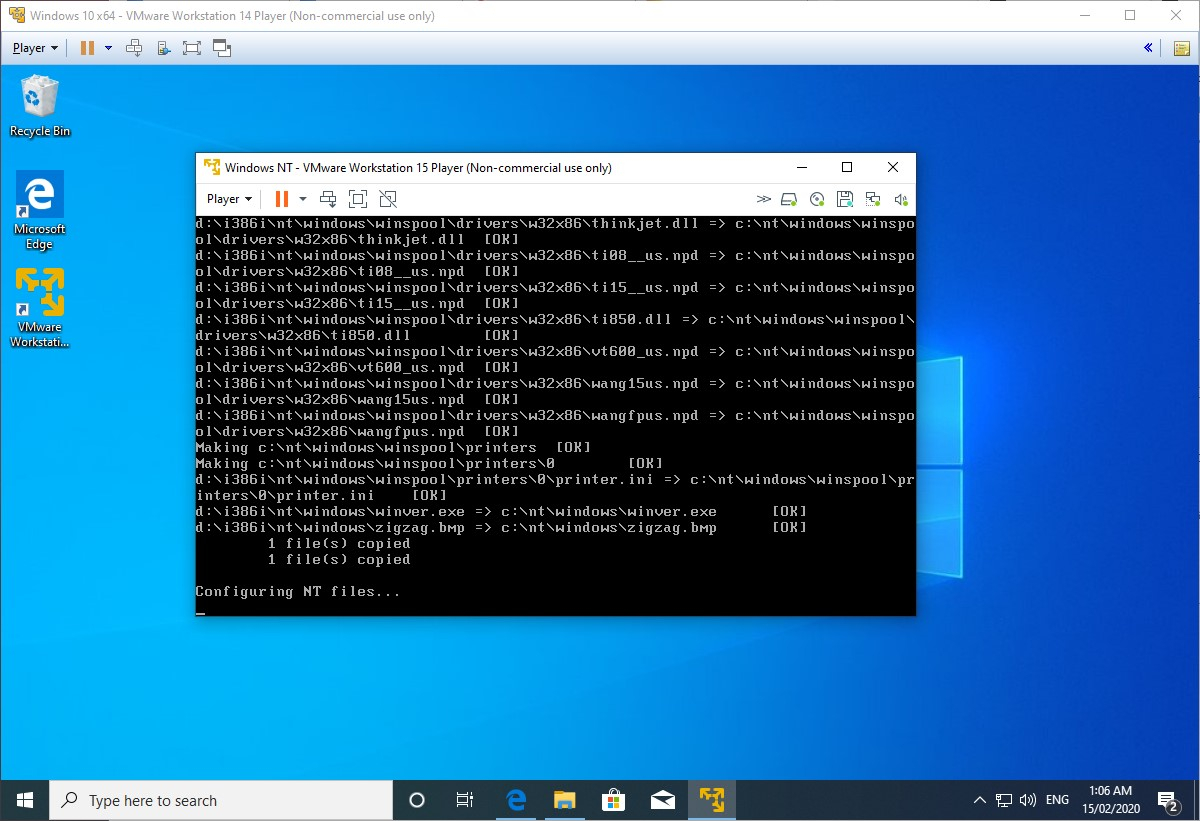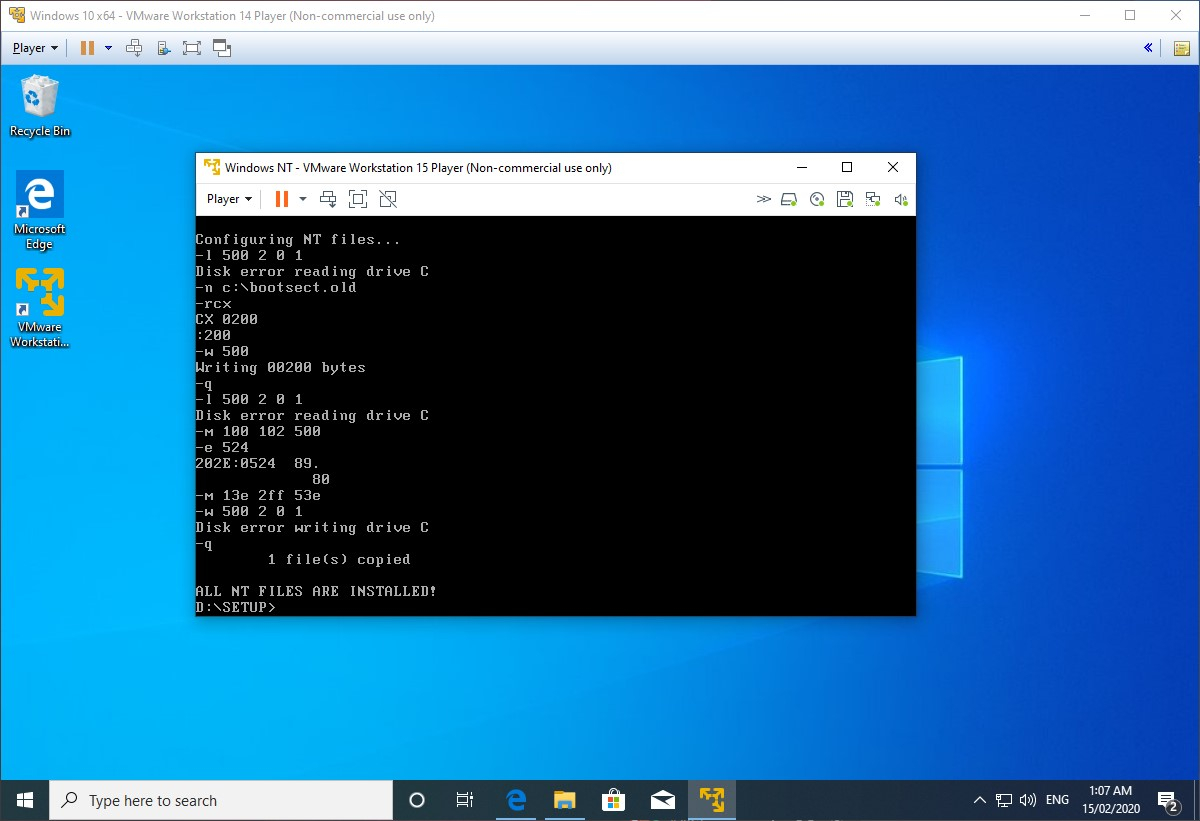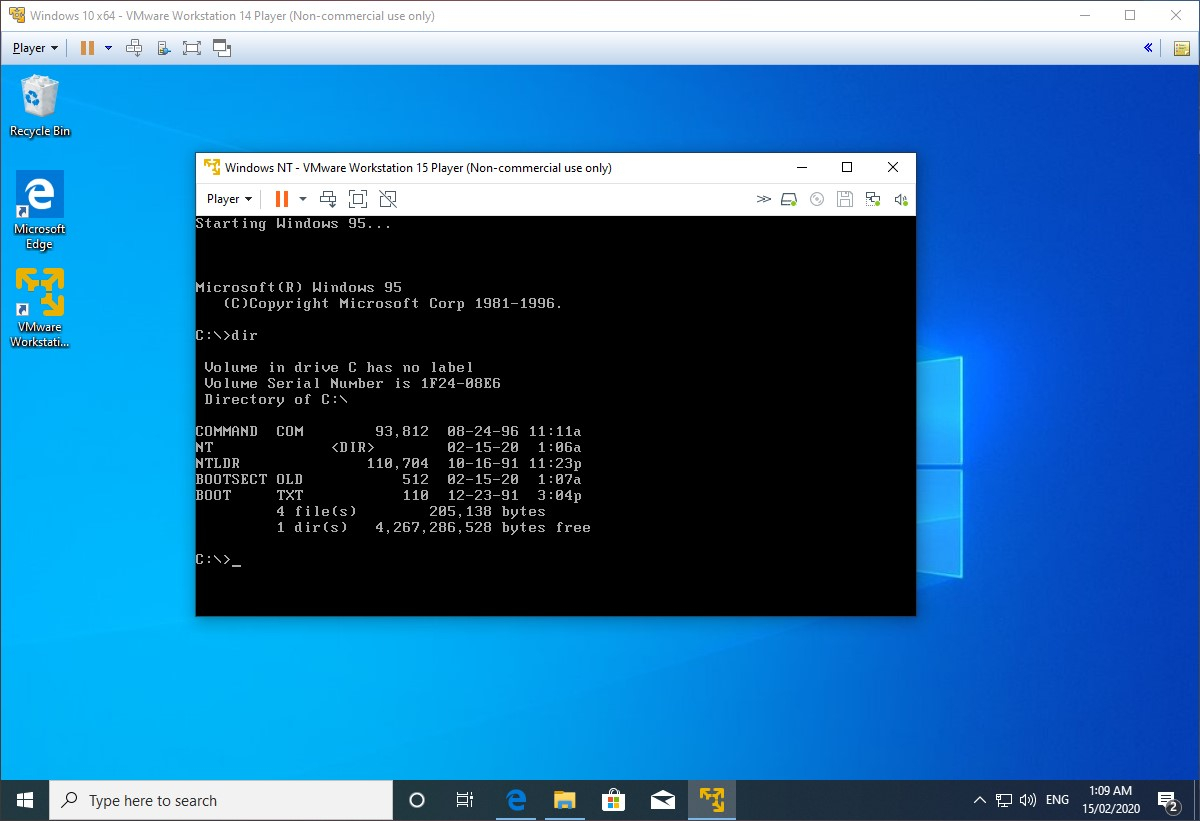 As you can see, it seems to have installed NT, but I can't get into any windows GUI. Has anyone else had any luck with this build? Cheers.