Software spotlight: Ability
The buzzword of the mid 1980s was "office integration". Ability was a DOS based office suite that delivered on this promise.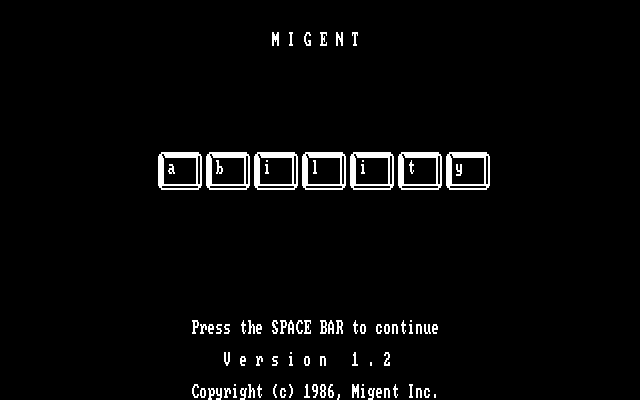 https://winworldpc.com/product/ability/
Ability includes a word processor, spreadsheet, database, telecommunications, business graphing, presentation graphics capabilities, and built in file management. It features good integration between the different components, with the ability to import, share, and dynamically update data between them. It was advertised as a very easy to use and a quick to learn system.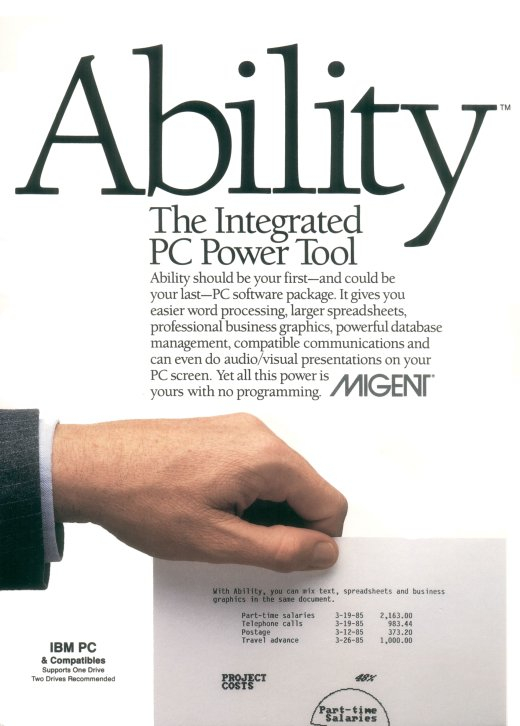 Ability was originally released in 1984 by the Canadian company Xanaro. Reportedly, the creation of this program was the result of a single investor, Robert Hryniak. Much like another integrated office suite, Lotus Jazz, Ability was launched with a massive marketing campaign that flopped. Xanaro went bankrupt, and ownership was taken over by Migent.
When it was first released it initially competed with [Ashton-Tate Framework](
https://winworldpc.com/product/framework/)
and [Lotus Symphony](
https://winworldpc.com/product/lotus-symphony/)
.
The name was later changed to Ability Plus. Eventually, a Microsoft Windows version was released as Ability Office, although it was not directly based on the DOS version.
I'm a little unsure who exactly the target market was supposed to be. It comes across as a more home-oriented product, although integrated suites like Symphony were often targeted at business users. One review compared the marketing to buying a car, which suggests targeting OEM pre-installs. That makes a certain amount of sense for an all-in-one type product. It was, in fact, widely bundled with the Amstrad PC1512 and PC1640 personal computer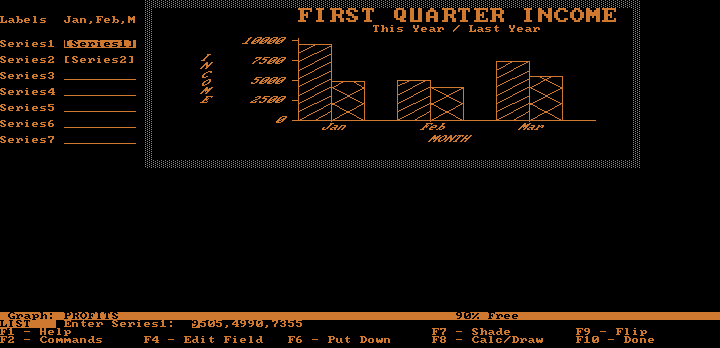 Ability version 1.2 supports CGA and adds support for Hercules graphics. With the exception of the presentation module, it will also run in text-only mode. Oddly, 1.2 does not support IBM EGA graphics.
Supposedly there was minimal development after the switch to Migent.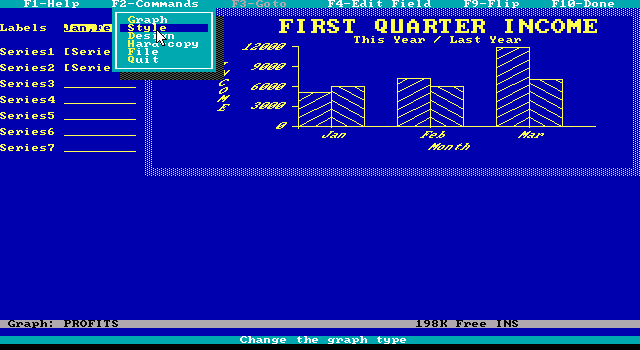 Ability Plus 2.0, released in 1992 and developed by a new UK company called Ability Plus Software, has support for IBM VGA, and has some drop down menus and mouse support, but not much else seems different.
Ability Plus 3.0 was released in 1995. This was still a DOS based program.
Around the same time, a new Microsoft Windows version was created. It shared none of the code from the MS-DOS version, but tried to mirror the design and concepts.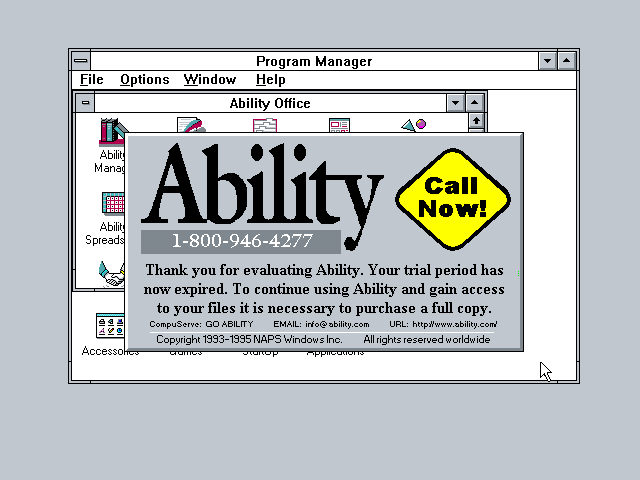 Ability Office 1.5 for Windows is seriously nuts. It uses a form of activation copy protection. Until registration is completed it stays in an evaluation mode, and after so many days it refuses to operate. However, the software does not tell you this anywhere.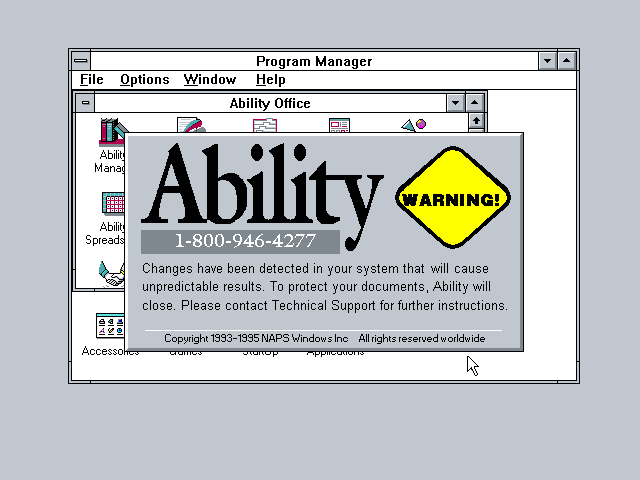 If it detects an absurd date, such as the far off year 2020, it assumes someone is tampering with it and it refuses to run, displaying this vague bullshit error message: "Changes have been detected in your system that will cause unpredictable results. To protect your documents, Ability will close."
Additionally, under Windows 95 you must load share.exe in the autoexec.bat. Share.exe is only available with Windows 95 RTM, therefore this software will not run under Windows 95 OSR2, 98, or ME. For whatever reason, it ignores the built in vshare.386.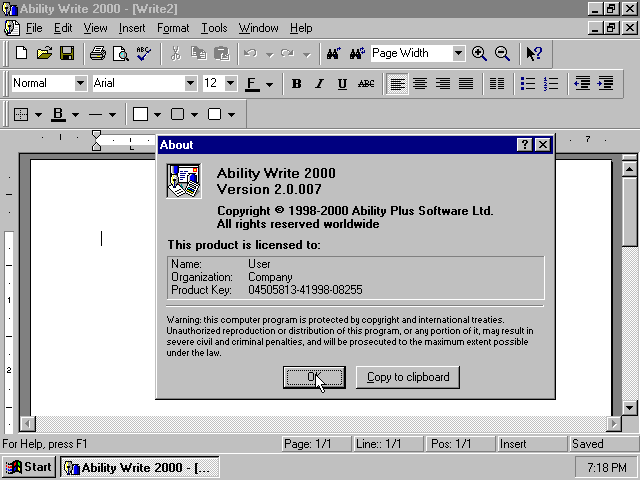 Ability office 2000 and later seems to be a decent, solid, office suite. It includes a nice looking database program, and would have competed well with Microsoft Works.
So, what is missing: Ability 1.0, Ability 1.0a, Ability Plus 1.0, Ability Plus 3.0, Ability 1.0 for Windows.
There has been an Ability 1.0a on eBay. It has a sheet with it that states 1.0a is not copy protected. Not sure if 1.0 is copy protected or not.
Oddly, I could not find much information about the marketing campaign. But I'm guessing this is because it was Canadian. It would be interesting to see what kind of advertising they used.
Leave a Comment