Joyous winter hollydaze from WinworldPC
For your amusement, here is a small animated winter holiday "greeting card" type program sent out by IBM to its dealers in 1985.
It features IBM's Charlie Chaplin character opening presents and ice skating.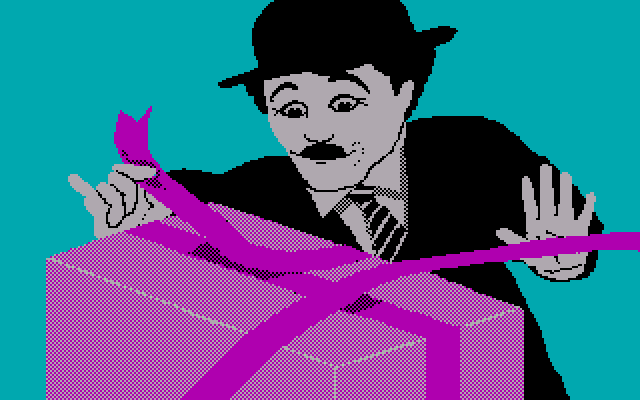 As if holiday music weren't bad enough about getting stuck in your head, here is infinitely looping PC bleeper holiday music. :P bleep bleep bleep bleepity bleep....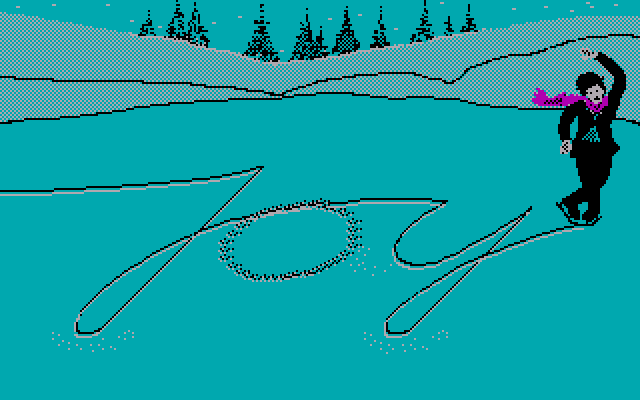 I still don't know exactly what format that dealer.pic is supposed to be, but is simple uncompressed raster information, so easy enough to modify. Note that you can delete the dealer.pic graphic and it will then prompt you to enter several lines of custom text.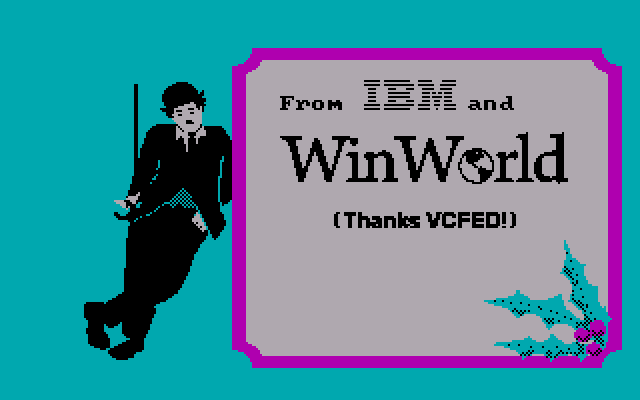 This was originally shared on the VCFED.org forum a number of years back.
Note that it runs too fast on faster PCs. Use DOSBOX or PCE for more authentic speed.
(see attachment)
Leave a Comment