[OFFER+HELP NEEDED] Unused dBase III Plus 1.1 (with problems)
So, here's an interesting problem. What do you do when you have a virgin copy of dBase III with one of the disks in the media set being dead. The version on winworld is serialized and ID'ed, but mine appears to be virgin (although I'm not 100% sure). The winworld version also appears it was hexedited after the fact to remove the serial number and identification code from displaying in dBase. There may also be other changes. My disk is writable, but I don't see any obvious signs of modification, but I'm not an expert here.
I used my SuperCard Pro to dump the disks, so these are from a raw copy I made from the originals; here's what happens when you try to install. I know
@SomeGuy
was looking at Aston-Tate's ID process, but as far as I know, this is the first copy that's cropped up without being pre-personalized.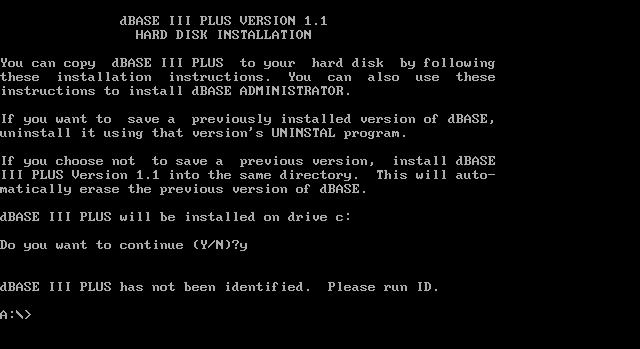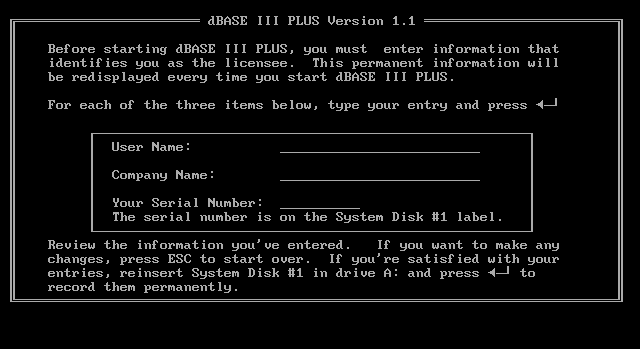 I was able to serialize a copy of the disks, and confirmed that it does indeed work. The serialization process is run on both the System_1 and Administration_1 disks as far as I can tell, but I haven't had much time to play w/ it.
The problem is my Admin 2 disk appears entirely dead. It's just getting a null read no matter what I try. I've heard of some steps like using soap to try and clean the cookie to get the disk to read, but I also have no reason to suspect that this isn't identical to the disks that are on winworld.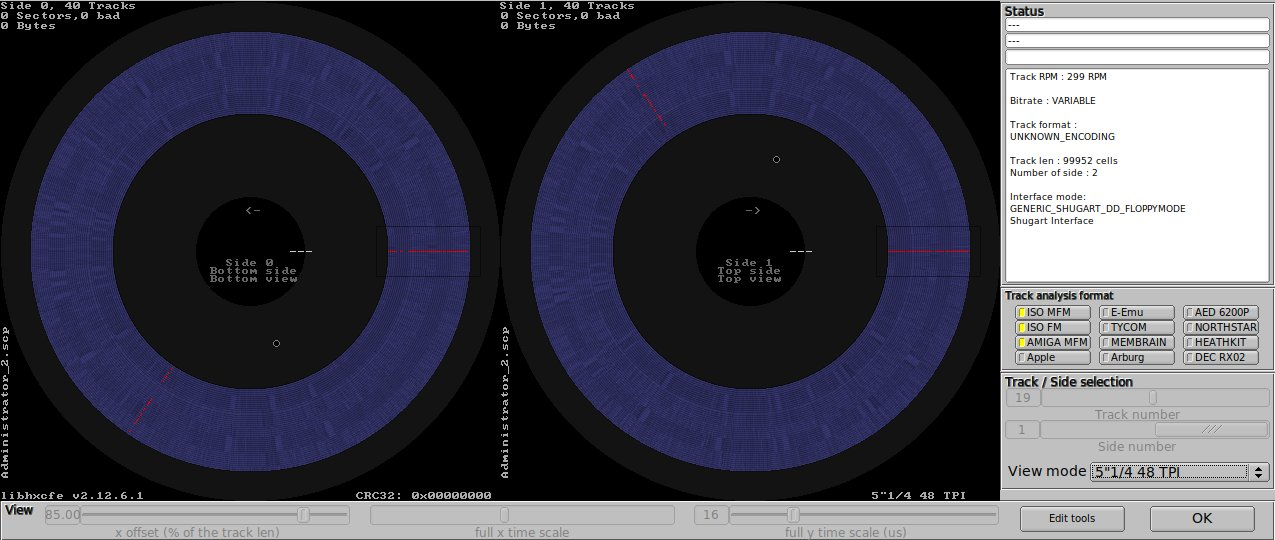 I'm happy to give these disk images uploaded "as is", but I'd prefer to get the set. I'm also not sure if these are really virgin so I kinda want some help before I post them for inclusion on the site. I did get good reads of the other disks, but the media is def. degrading; it took multiple tries to get error free dumps of the other six disks. Some advice on how best to handle this is welcome.