[OFFER] Imagine 3D 2.0 for Windows (1999-2004)
-
Imagine
was the name of a cutting-edge 3D modeling, animation and ray tracing program, originally for the Amiga computer and later also for MS-DOS and Microsoft Windows. It was created by Impulse, Inc. It used the .iob extension for its objects. Imagine was a derivative of the software TurboSilver, which was also for the Amiga and written by Impulse. CAD-Technologies continued the distribution of the Amiga version. Starting with version 5.1, new updates were available for free for current customers as part of the Amiga Constant Upgrade Program (ACUP) up until presumed Imagine 6.0 release.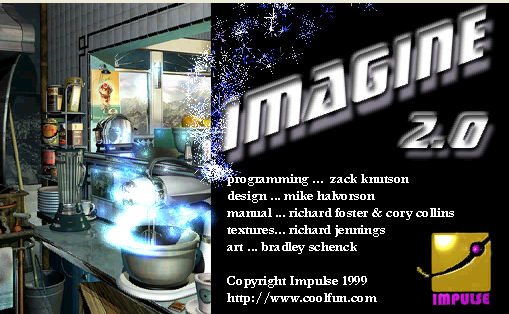 -
Manuals
(PDF) included and links for additional books.
-
CUP
(Constant Update Program) versions 2.12, 2.13, 2.14, 2.15, 2.16, 2.17, 2.18, 2.19 are included and other versions has additional functionality (eg: 2.19 includes volumetrics and real lights and much faster ray-tracer but other functions may work better in previous versions).
LINKS:
https://mega.nz/file/gi4H3KRI#HC63sB0eLN_QIcL0kEsHhMEIRjIuw3g57nX1awBXNbI
https://archive.org/details/ifw-20.7z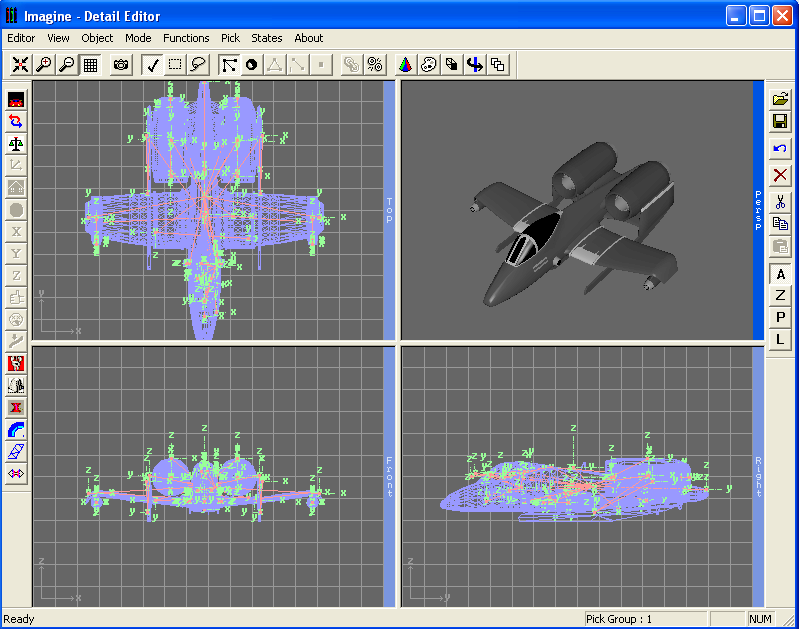 -
DOS
versions are at
https://winworldpc.com/product/imagine/40