[offer] EasyWriter II for IBM PC [5.25] (SCP)
This version is for the IBM PC and contains a word processor, speller and mailer.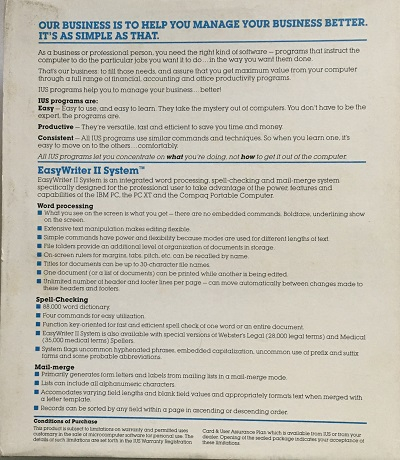 I have mixed impressions about the quality of the disks, they may have been modified: all files are dated 1/1/1980 which would indicate they were created from a computer with default startup date.
Two disks had bad sectors and I had to dump them using splice method with my SCP card. I also include a dump in Teledisk and Deluxe Option Board format for those 2 floppies just in case.
https://mega.nz/file/7aB1EajI#i8Po91REfbFkLv0_deg85TyP9ws6Vuwdjl1bFKFcPbU