[OFFER] Windows 98 Second Edition (French) [OEM]
I know we have a Fujitsu Siemens OEM of this and a Retail Upgrade Version, but I'm presenting this just to complete the trilogy (I guess).
This is a French Version of Windows 98 SE [OEM], Includes CD Scans and a boot diskette!
Download Link:
https://mega.nz/file/JUMiDb7D#YL3e6yCc6LqhNw5xY4bdX6-V3zUiaqxu37WSXo6DDdU
CD Scans: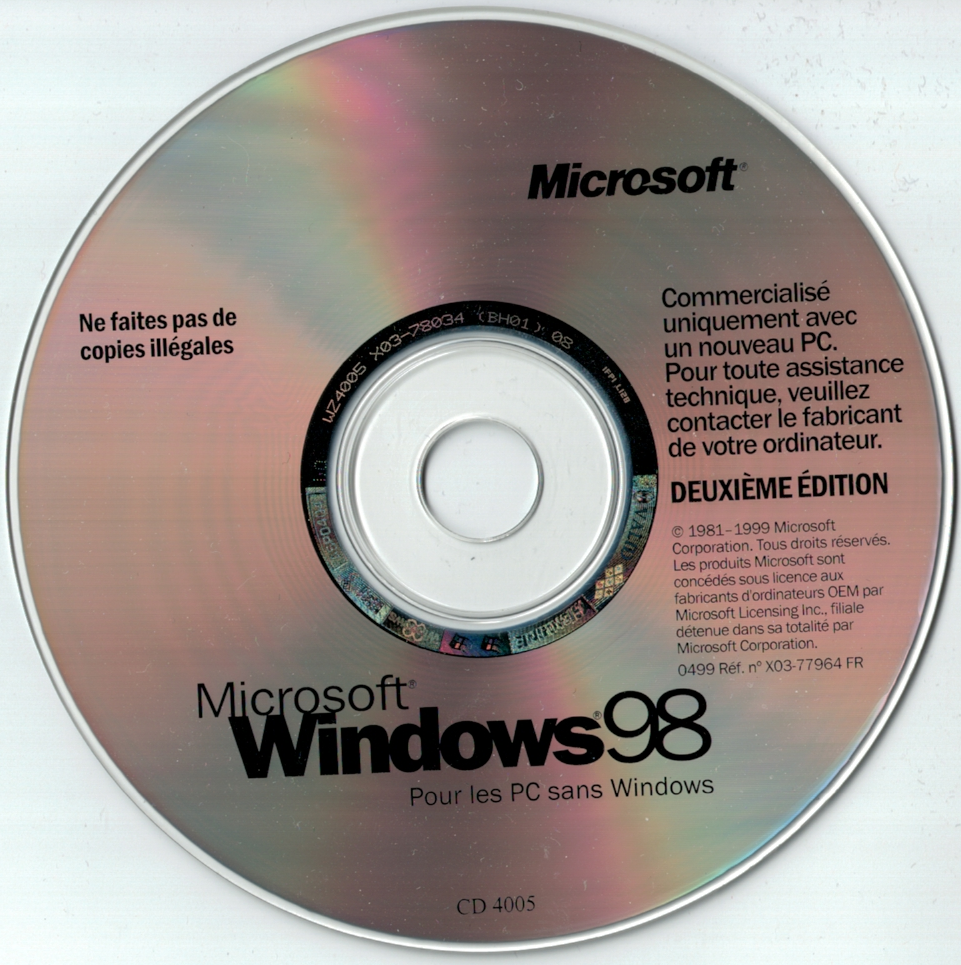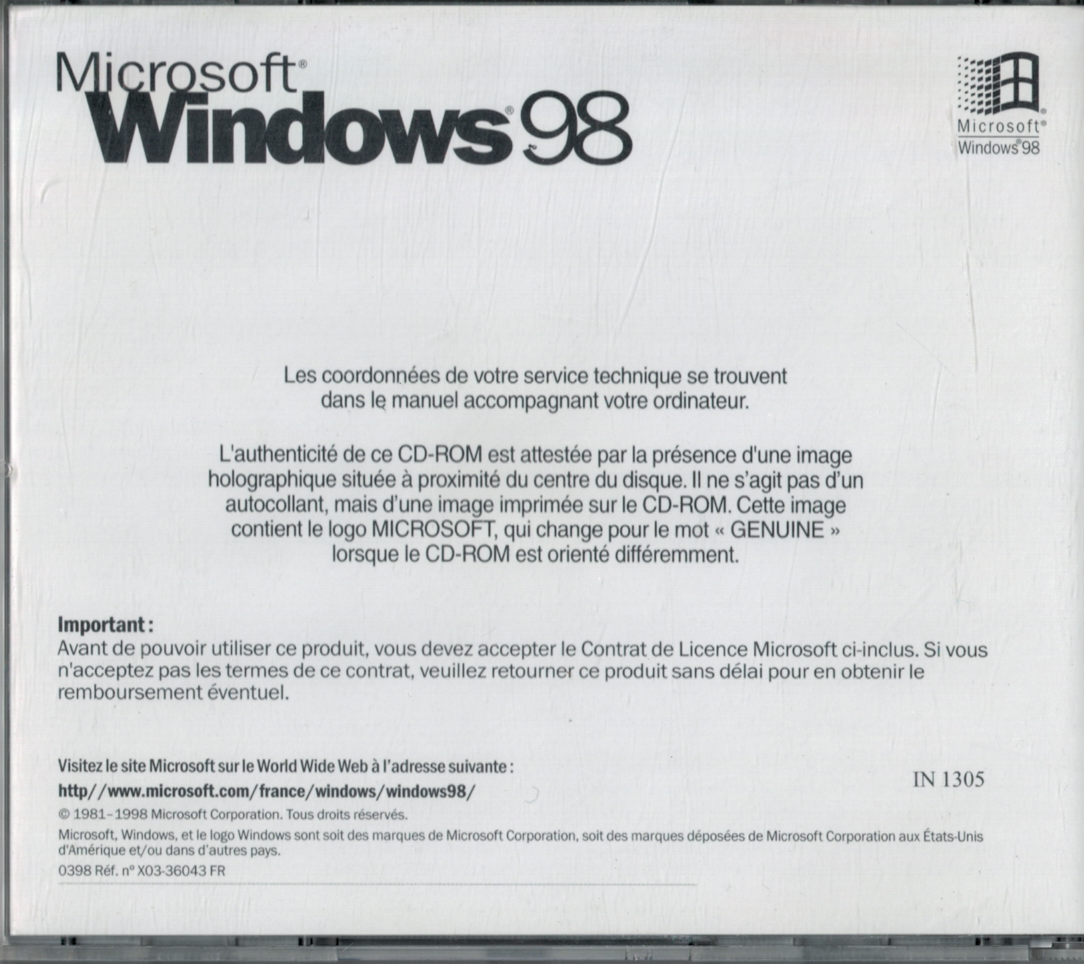 Enjoy!