Software Spotlight: IBM Personal Decision Series
Outside the realm of games and consumer productivity applications, there exists a category of software with vague names and meaningless buzzword-filled descriptions that will make your eyes glaze over in boredom. This category is usually called "enterprise" software, and in these regards the IBM Personal Decision Series fits right in.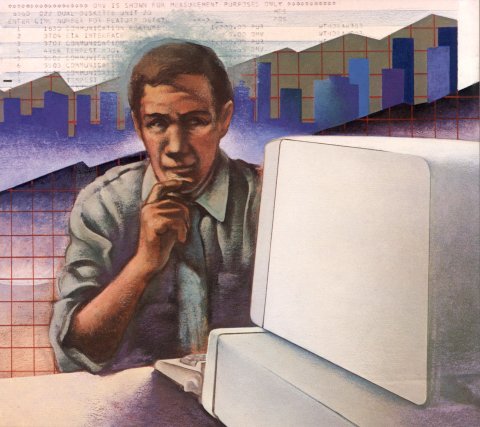 Released in 1984, the IBM Personal Decision Series is a set of 6 application that are intended to act as an integrated office suite. It was mainly marketed towards big businesses and intended to compete with office suites such Lotus Symphony and Framework.
IBM Personal Decision Series is notable as being the first integrated office suite for the IBM PC designed and written entirely by IBM.
The target market was a little unclear at first because IBM already offered the IBM Assistant Series - a set of re-branded office products licensed from Software Publishing Corp - as a lower cost office suite.
The IBM Personal Decision Series consist of the following software packages:
Data Edition
- A powerful multipurpose flat-file database and data manager. It is somewhat unique in that it also integrates communication tools. Reportedly, this product is a required prerequisite for all other PDS packages.
Plans + Edition
- A Spreadsheet with graphics and reporting.
Plans Edition
- A lesser, lower cost version of "Plans+".
Word Edition
- A word processing module, that notably can edit reports and data files created in the other modules.
Reports+ Edition
- An advanced report writer and application generator
Graphs Edition
- Provides presentation quality business graphics on IBM dot matrix printers and plotters.
Of these, I have come across IBM "Data Edition", and it you can download that here:
https://winworldpc.com/product/ibm-pers ... ta-edition
Data Edition (sometimes just called "Data" in the manual) by itself is sort of a data manager for business productivity. It features sorting, indexing, arithmetic calculations, reporting, and printing. It can exchange data with other common programs of that era and reportedly can interoperate with IBM's financial/inventory "Business Management Series" products.
Interestingly, it has an integrated asynchronous communications utility that can send or receive data and definitions between PCs running IBM Data Edition, or mainframe products such as IBM VM/CMS or MVS/TSO.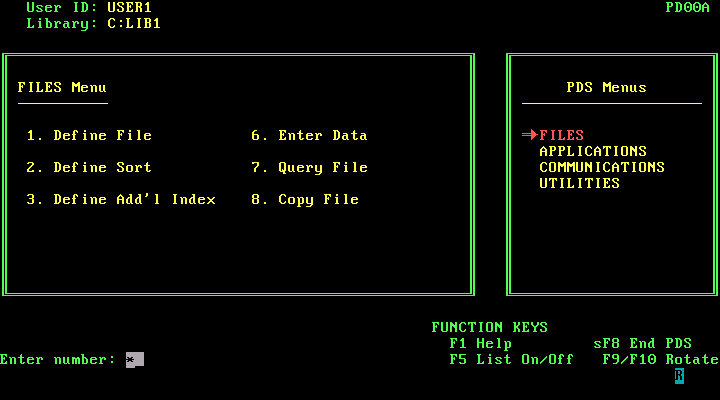 This program is not copy protected. Presumably, neither are the other members of the Personal Decision Series.
Data Edition, and reportedly the other modules, have a very "mainframe" feeling about them. All the way from using oddball key combinations for doing anything, to cryptic numeric codes accompanying every message and screen. On the other hand, it is easy to install and has some built-in help.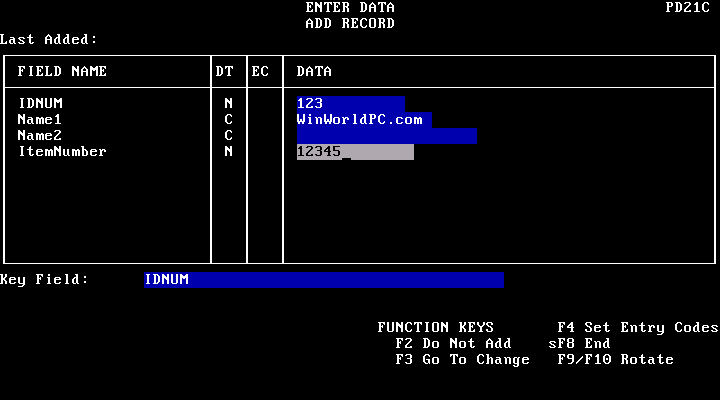 Installation does look for BASICA. Supposedly Data Edition can interface with programs written in BASIC. For non IBM equipment, I recommend the BASICA found in Compaq's MS-DOS 3.x.
Off hand, I don't know if these products were completely original or if they were at all based on previous IBM products.
The marketing on these products was fairly poor. There appears to have been relatively little press. And besides the vague non descriptive names, all modules feature the same generalized picture of a thinking man sitting in front of his IBM PC.
It is not clear what became of the Personal Decision Series, but there was a version 2.0 released around 1988.
Software review:
https://books.google.com/books?id=ES8EA ... &q&f=false
Another software review:
https://books.google.com/books?id=6C4EA ... &q&f=false
Review of Personal Decision Series 2.0
https://books.google.com/books?id=FC-L2 ... &q&f=false
Leave a Comment