power? i think i can hear it.....
Alright so I got this shitty eMachine....
Intel Celeron 433mhz
64 MB of RAM
6 GB HDD...
looks like an iMac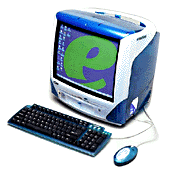 the thing is, when I have the computer off and the system plugged in, I can hear like small noises and its like power "spirts" kinda. Like I can hear something goin on in there. Any ideas and is this normal?