[OFFER] Organica 1.2 (1997-2012) organic 3D modeler for Windows
Organica
is the easiest to use, most productive
3D Organica modeler on any computer platform. Organica
is intuitive, fast and best of all, Organica is priced right.
Organica saves objects in the most popular object formats
like, Imagine, Lightwave, 3DS, DXF and 3DMF.
Organica is a "blobs" modeler, and more. Not just simple
spheres, but a host of 25 shapes that you bend, taper, twist and
colorize to your liking.
Organica also uses sophisticated Mesh Density controls to create
objects with the best poly count count, combine this function with the
use of Adaptive Mesh technology, and quickly you will understand why the press says, Organica is the must have 3D tool for the 3D artist.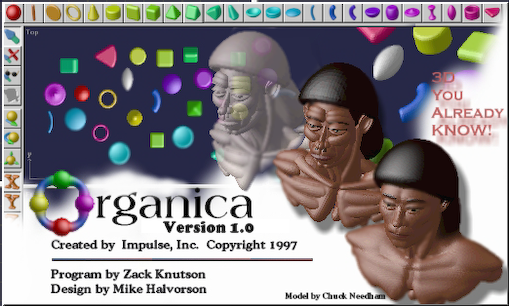 -Manua
l (PDF) included
-Objects
sample objects
Can be use with Imagine3D 2.0 for Windows also found here as well as other 3D software.
https://mega.nz/file/JuAD2SqR#reN9gUZxzITknpXfC-jh5uf1mjaxagU3F7iFkfk5C7o
https://archive.org/details/organica-12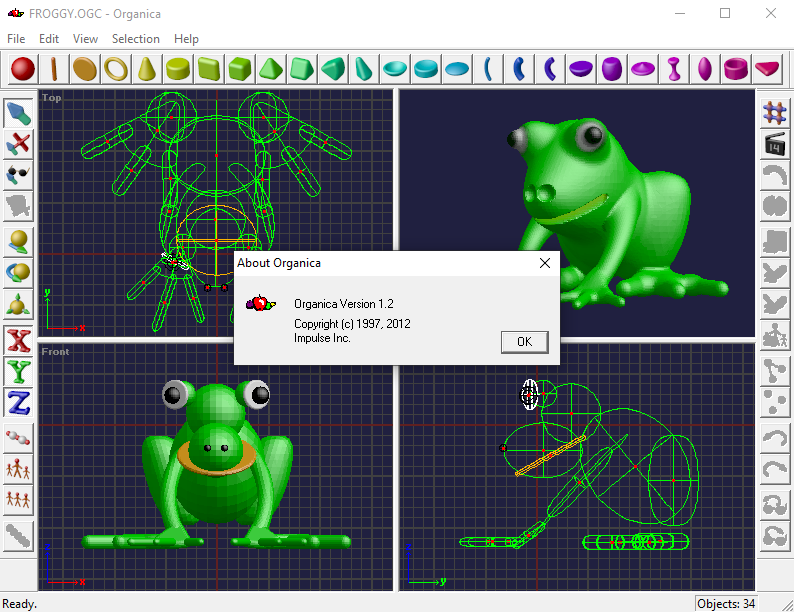 Imagine For Windows found here:
https://forum.winworldpc.com/discussion/12934/offer-imagine-3d-2-0-for-windows-1999-2004