Software Spotlight: Xmas for Windows v3.0
What better way to celebrate the winter solstice than to give someone the gift of an ugly Windows 3.1 color scheme, annoying backgrounds, and looping MIDI music that will make you want to rip your ears off of your head? Xmas for Windows gives you all of that as well as themed system icons, a screen saver, and several themed games.
https://winworldpc.com/product/xmas-for-windows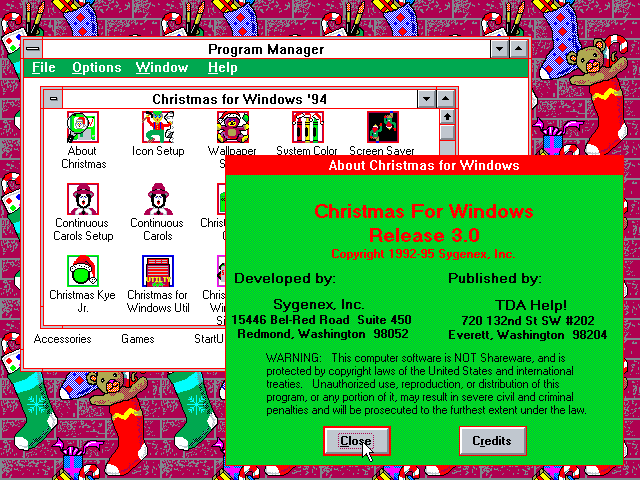 Released in 1994 by Sygenex, Xmas for Windows version 3.0 is one of those silly novelty programs along the lines of
Icon Hearit
or
Talking Icons
that does nothing useful, makes noises, and animates stuff. Incredibly this was an actual boxed commercial product sold on store shelves, and not some shareware program.These sorts of programs were briefly popular in the early 90s because multimedia was still somewhat new. You just bought a fancy new sound card so you want it to do SOMETHING, right?
On a side note, a number of people have, in the past, asked about how to theme the windowing controls on Windows 3.1. The "Windows FX" program included with Talking Icons will do that, and I think Windows FX may have been available as a standalone program as well.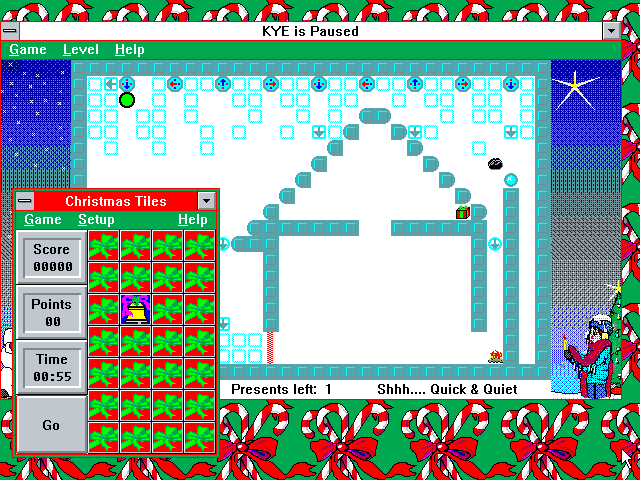 The included games aren't really much fun unless you count catching the software box on fire. :P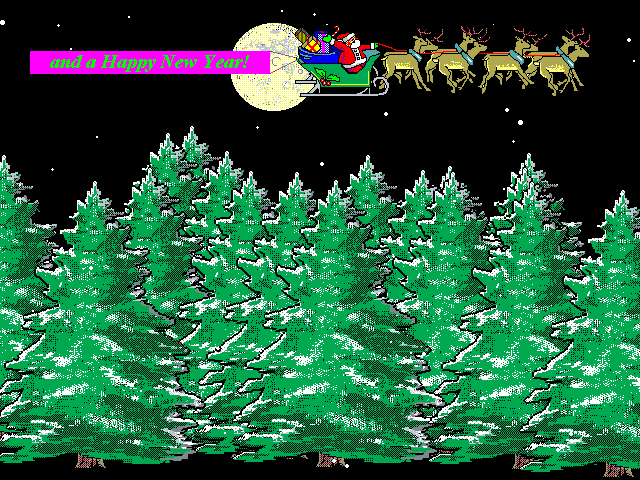 It does contain an OK winter themed screen saver featuring Santa Claus.
On the surface, this program is fairly light on religious drivel, but it does contain the usual religious based Xmas musics and some graphics. Please store it in a safe location away from children.
It is interesting to note this genera of novelty software, as it shows how people sometimes liked to change the default windows appearance. Compared to "modern" interfaces it is interesting how animated icons(or tiles) were once uncommon and annoying and now they are almost mandatory and still annoying. At least Windows 10 doesn't loop music in the background... yet.
So, Jingle Bells wasn't good enough the first 432,525,258,292,491,844,121 times so LET'S PLAY IT AGAAAAINNN!. (Bangs head on wall until it is red and green).
Happy hollydaze from Winworld, your primary source for mismatched socks and, oh lets sing Rudolph again... :P
Leave a Comment