Internet Explorer 4 for Unix - Solaris 2.6
Follow this tutorial to get Solaris 2.6 up and running:
Download ie4setup.gz at https://browsers.evolt.org/browsers/archive/ie/solaris/4.0/
Gunzip before transferring it over to solaris 2.6 via hotjava browser and run a local web server to serve any file to solaris via http.
Here's the end result.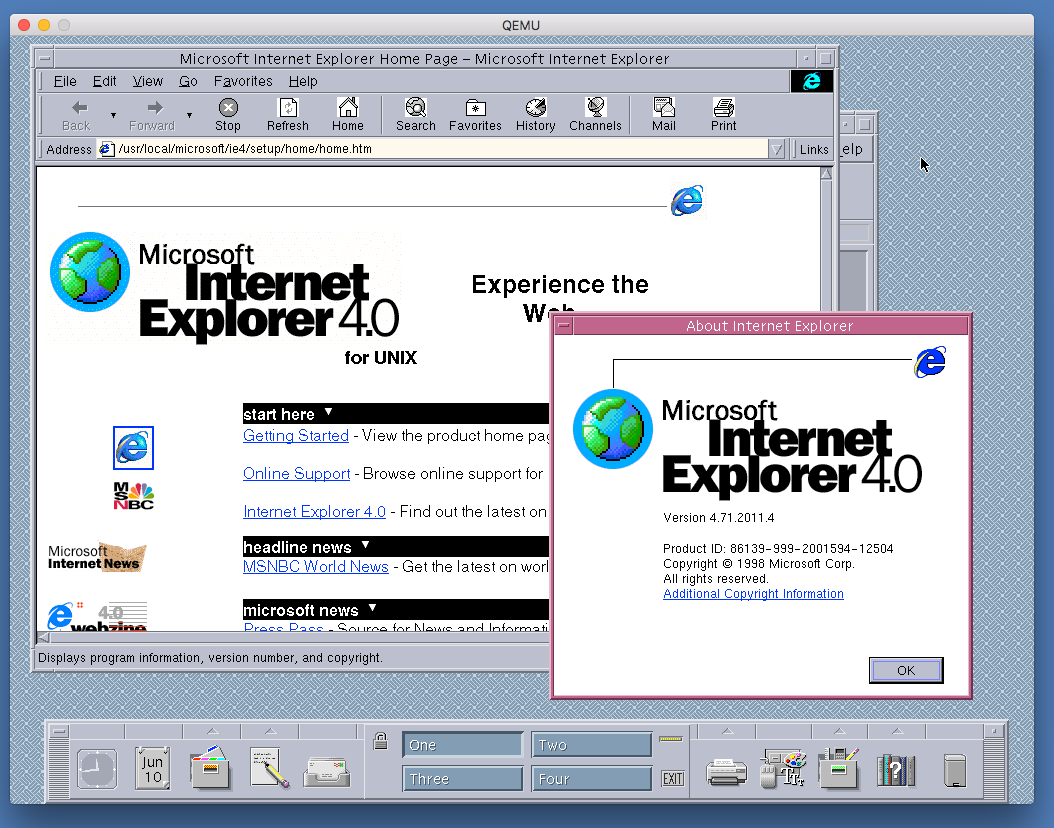 Something looks off.
The "e" in the top right looks kind of greenish.. should be blue.
The Icons on the button are not transparent and have white boxes around them.
Maybe I'm in 256 color mode instead of 16 million color mode?